14

Jan, 2023
"Worst match under Klopp" "Liverpool" without a chance flew into "Brighton" 0:3
Everyone is in shock.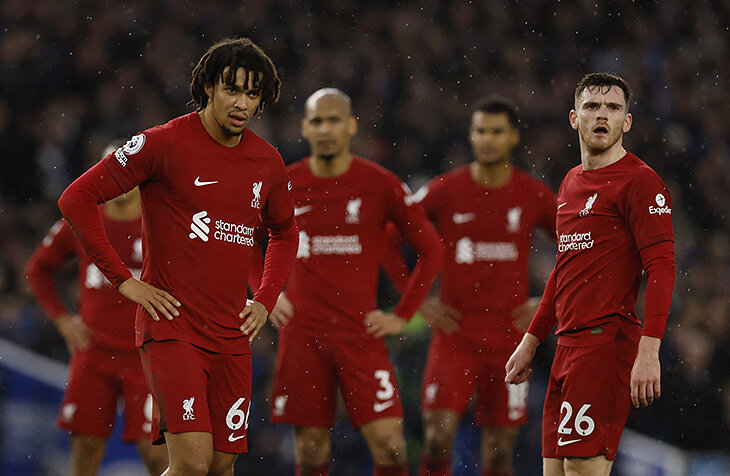 Liverpool continues to be in a fever, now the team of Jurgen Klopp has lost devastatingly away to Brighton (0:3).
The worst thing happened in the second half. In the 47th minute, Kaoru Mitoma took advantage of an error by Joel Matip, entered the penalty area and rolled on Solomon March, who was ahead of Alisson in the goalkeeper's area and opened the scoring.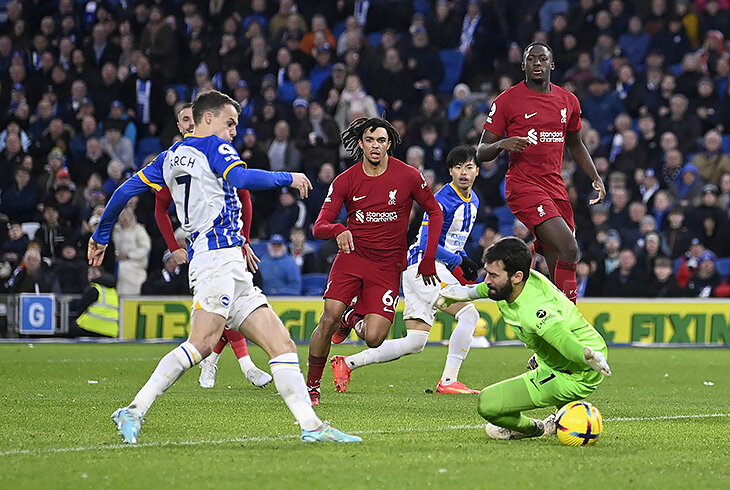 On the 53rd, March scored a double: powerfully charged under the far post and increased the lead.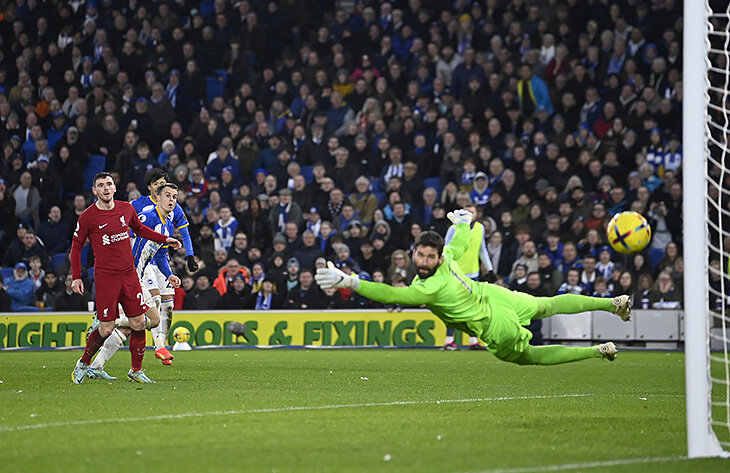 In the 82nd minute, Danny Welbeck confirmed the defeat: he sent past Joe Gomez and flashed the Liverpool goalkeeper with a strong blow.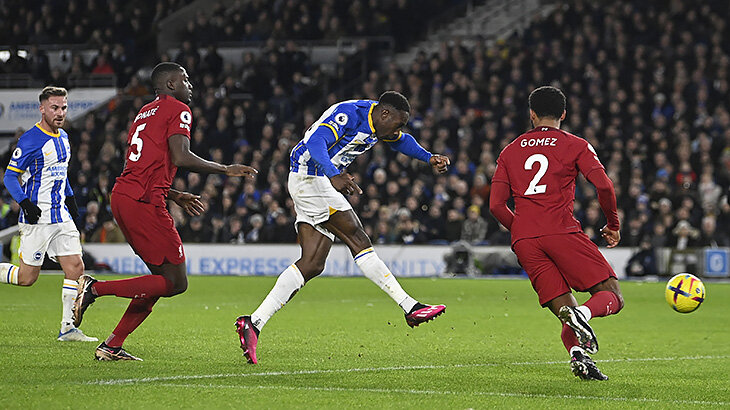 The scoreline elimination is backed up by match stats: 62% to 38% in favor of Brighton on possession, 16-6 on shots, 9-2 on shots on target, 2.24-1.03 on xG.
Jurgen Klopp after the match tried to comprehend the defeat: "Bad. Very bad. I don't remember a match worse than this. Brighton played better and fully deserved to win. He was really good."
The German gently reproached the players: "It happens if the team is not organized properly. We were always late at the joints. Not winning important duels and losing the ball too easily is the worst thing that can happen in football. And no scheme can solve such problems."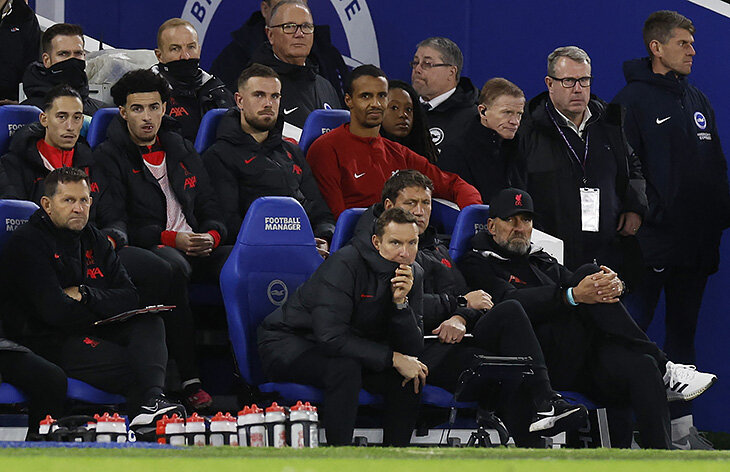 The players are also shocked. Comment by Jordan Henderson: "Everything went wrong from the beginning to the end. Brighton were better than us in every aspect. Probably Liverpool's worst game under Klopp. I can't remember another. A really hard day."
• Liverpool are unbeaten in 2023, with their most recent 2-1 victory over Leicester on 30 December. Since then, only a defeat in the championship from Brentford (1: 3) and a draw with Wolverhampton in the FA Cup (2: 2).
• 0-3 – Liverpool's biggest Premier League defeat in two years. The last time Jurgen Klopp's team lost by three goals to Man City – on February 7, 2021, they got 1: 4 at Anfield. If we take all tournaments, then the last defeat happened in September 2022 (1:4 from Napoli in the Champions League).
• Liverpool and Man City, by the way, last lost synchronously in the Premier League on March 7, 2021, in the 27th round of the 2020/21 Premier League: Liverpool lost 0-1 to Fulham, and " Man City – 0:2 Manchester United.