24

Jan, 2023
Where will we send Dzyuba? Options – From Saudi Arabia to Media League
One of the intrigues of the winter transfer window is which club Artem Dzyuba will go to. While the transition has not happened, the authors of Sports.ru offer options.
Do not lag behind and write in the comments!
Gleb Cherniavsky – Saudi Arabia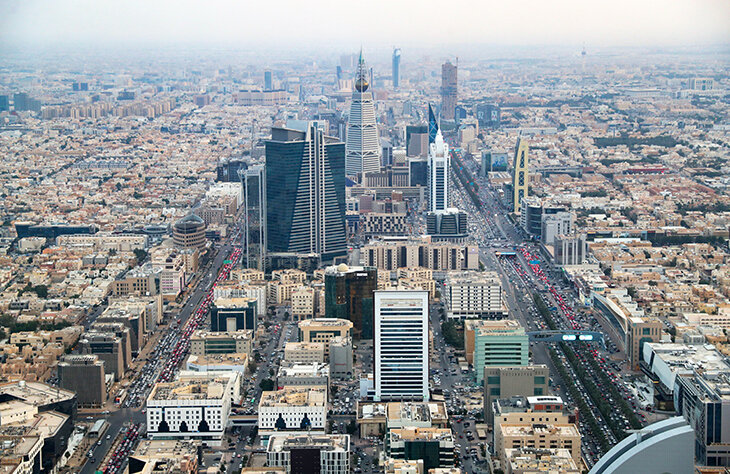 I was very happy when Dziuba did not move to Torpedo. It seems to me that for a player of his status there is nothing sadder than ending his career at the bottom of the RPL without a chance to escape.
But if there was at least some kind of challenge with Torpedo, then other outsiders of the RPL (Fakel, Pari, Lokomotiv, Khimki) will be completely despondent. What is this for? Dzyuba has a lot of money, he may not work for a long time and do something interesting, and not suffer in fuss for the right not to get into the joint zone.
Dzyuba is not Glushakov, he will not be able to organically exist in the struggle for nothing. He is very narcissistic and obsessed with his own greatness. He has long been not the same Dziuba, who calmly drove on loan to Tom and Rostov, proved there, and then returned to rule.
In addition, there is no place for him to return and rule. And to move to the basement teams is just to give yourself agony for a couple of years and end up very gray.
Dzyuba's situation reminds me a little of the story of Cristiano Ronaldo. No calls? Okay, I'll go to a place where they pay well and where they will appreciate me as they should. At the same time, maybe I will make the championship of Saudi Arabia at least interesting to someone.
This is what Dziuba needs. It was not useful to Russian tops – he left everything and drove somewhere to a new world, where you will play football, albeit not the best, but definitely better than most.
And for the Russian audience, you will remain the endless champion of Russia, who beautifully met his old age in the East. And opened up another new world for everyone.
Artem, move to Saudi Arabia, play against Cristiano and don't be fooled.
Alexander Golovin – Azerbaijan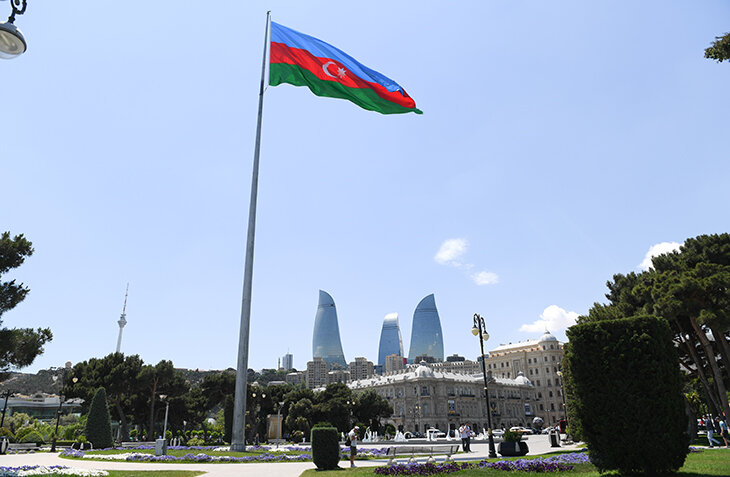 Obviously, in Russia, in large Europe and even in rich Asia, neither the tops nor the middle peasants need Dzyuba. Moving to an outsider club is not interesting: they pay little, there is no tournament motivation. Among the heaps of exceptions, I see only one way out – Azerbaijan.
Not everyone needs Artem in the local championship either. Musaev's "Karabakh" and "Sabakh" will not suit him in style and character, the rest will not pull requests. It remains Neftchi – and this is the perfect match:
• "Neftchi" – Azerbaijani "Zenith". It is sponsored by the country's richest company SOCAR, which manages all oil and gas revenues. The average salaries in the team are far from St. Petersburg, but for the sake of the main star, the bosses will not spare 1.5-2 million euros;
• Neftchi have won just one league title in nine years, but regularly top the prizes and qualify for European competition. For Dziuba, there will be a great motivation: to return the gold to the club and bring it to the LE / LK group, where Baku has not played since 2012.
• The top 3 clubs in Azerbaijan score an average of two goals per game and are separated by an abyss from the rest of the teams. Under such conditions, Artem will become the main scorer even in not the best shape and will regain confidence;
• The league suits his style. In most matches, you will have to play against buses: you can stand in the penalty area, waiting for a profitable pass or rebound, and then push the opponent and shoot the keeper;
In addition to financial and football reasons for the transition, there are many household ones.
In Baku, almost everyone understands Russian, and in some places the city surpasses Moscow and St. Petersburg. Elite LCDs, top restaurants, boutiques of world brands, any car dealerships and direct flights to Europe – there is everything for a football player who is accustomed to comfort.
Denis Puzyrev – USA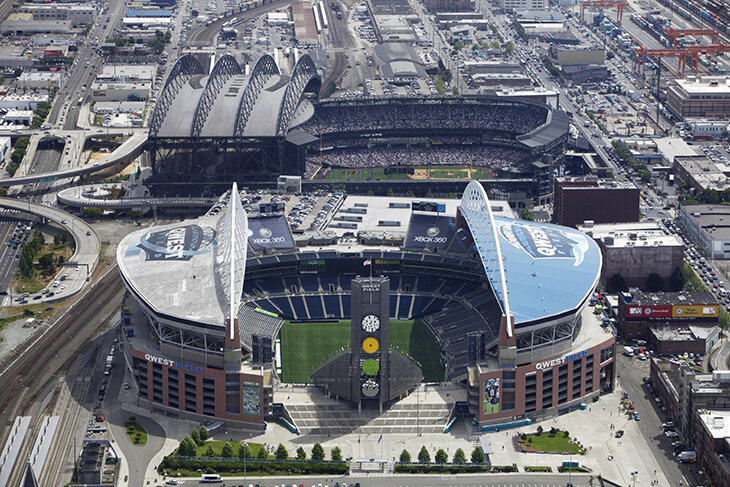 I still think that Artem Dziuba could well try in the Championship. In some old-school team betting on crosses in the penalty area, where Artem would use physical data. Teams that claim to enter the Premier League would hardly be interested in him, but, for example, Stoke City, a striker for survival, could well fit.
Stoke don't have tall strikers and there are obvious scoring problems (the top scorer has 5 goals in 28 games). Why not try to take a free Dziuba until the end of the season? At his age, Peter Crouch was consistently hitting ten for Stoke City in a season – and in the Premier League.
Artem's current money requests are quite adequate for the Championship. Based on the amount of 500 thousand dollars for the end of the season in Pari NN, voiced by insider Ivan Karpov, then it comes out to about 1.2 million pounds a year. In the same "Stoke City" there are a couple of players with higher salaries.
But it seems that there are more interesting options for Artem. For example, MLS, and more specifically, the Austin club. This is a real sensation of the past season – the club reached the final of the West.
First, playing in the Texas capital is much more comfortable than taking to the field on a cold, rainy evening in Stoke. Secondly, Sebastian Driussi, Dzyuba's old acquaintance, plays in Austin, with whom Artem has always had a good relationship. After leaving Zenit, Seba was able to really open up in the MLS – with 23 goals, he became the league's second scorer. Salaries in the MLS are quite comparable to European ones – the same Driussi receives $ 2.3 million per season.
And most importantly, a move to Austin could potentially help Artyom find a calling after his career is over. It is not easy to imagine Dzyuba as a coach or a football functionary.
Why shouldn't he, a fan of Marvel Superheroes, try his hand at cinema? Considering that Austin is owned by the famous actor and producer Matthew McConaughey, the distance to Hollywood when moving to this club will be reduced to a minimum for Artyom.
Maximilian Alfimov – Kazakhstan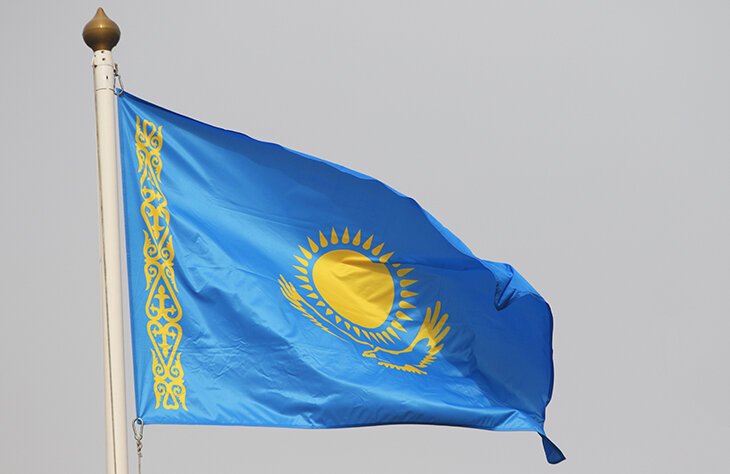 Artem Dziuba with his character has nothing to do in the RPL. He is no longer at the age to go and prove to an outsider club like Torpedo: to fly out is definitely not for Artem's ego.
He has already challenged himself by moving to Turkey. I couldn't prove it to myself or to others. The second blow to pride, like the departure of Dziuba, will be very difficult to endure. Therefore, now, perhaps, it is time to choose comfort – and he will be more comfortable in a top club from the easier league. For example, from the championship of Kazakhstan.
First, the level. Here, Dziuba will again feel like a king – after all, the championship of Kazakhstan is simply lower than the level of football than the RPL, although, perhaps, in some ways it is even more interesting and diverse. It is not known what is better for an age forward: to play against the best defenders of the RPL as an outsider, when the ball is delivered to you irregularly forward, or to play in a top club that will dominate in 90% of matches? Bonus – European Cups, which Russia will not see soon.
Secondly, it will be easier for Dziuba to adapt to the realities in a more "friendly" country, to use current terminology. It is unlikely that he will be very welcome in the outsider of the league from the top 5, and he is unlikely to get into the second division like the Championship / Serie B: he will not be invited, and he will not want to.
Thirdly, in the championship of Kazakhstan there is a rich experience of inviting older Russian stars. It was here that Dmitry Sychev, Andrey Arshavin, Yegor Titov, Andrey Tikhonov played out. Football players from Russia are well-known in the CIS countries, and the people's love for Dzyuba, especially if he scores regularly, is guaranteed.
Ilya Kovalev – Medialiga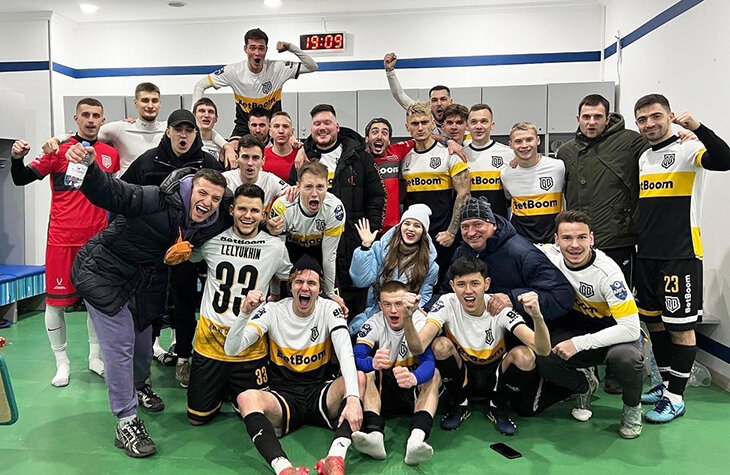 The best option to continue the career of Artem Dziuba is media football. Of course, he should play for the grand. But he banned the entire Amkal from social networks a couple of years ago because of a joke he didn't like, in 2Drots the center forward's place was taken by the best media football player of 2022 Kutuz (who, by the way, also plays under the 22nd number), the third force of pop football remains – " Broke Boys".
The Brooke concept fits Dziuba perfectly. The motto of the team is "We can not be broken, we are already broken." Club bosses Raizen and Dmitry Egorov (yes, the same journalist) gathered players into the team that no one needed, rejected by the football and media football communities.
For January 2023, Dziuba has an ideal brock – the national team and Zenit do not need it, and now even outsiders of the RPL are in no hurry to sign it. The BrokeBoys have a serious squad – the backbone of adult players who have played professionally. But it is the position of the center forward that sags: Danila Bukharov, an ex-member of Doma-2, plays there. Dzyuba will definitely strengthen the team – and not only in football.
The Brokes are creating their own production – the perfect chance for the charismatic Dziuba to launch his own show. And the bookmaker, the general partner of BrokeBoys, will most likely offer Dzyuba a personal contract – this will solve the issue of salary.