11

Jan, 2023
Where does Ronaldo live now? Rented 17 rooms in a 99-story skyscraper for 250 thousand per month
Cristiano Ronaldo is not playing yet, but is already fully settled in Saudi Arabia.
The Daily Mail writes that the Portuguese picked up a new home – the Kingdom Center skyscraper in Riyadh, owned by Prince Al-Waleed bin Talal, the nephew of the King of Saudi Arabia and one of the richest people in the Middle East.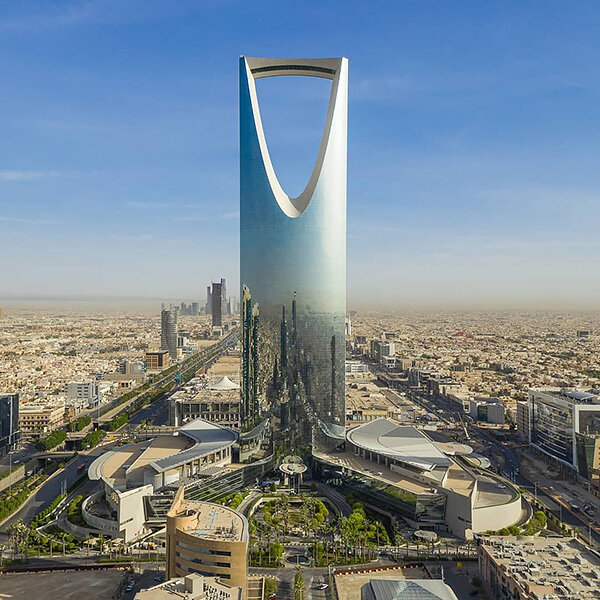 So far, no luxury mansion in a wealthy area near the training facility, according to Marca and CBS Sports. But luxurious (luxurious?) Views of the city.
The Kingdom Center or Burj Al-Mamlaka is a 99-story skyscraper, as of 2015 was considered the fourth tallest building in the kingdom. Construction began in 1999 and completed in 2002. In the same year, he received the Emporis Skyscraper Award for great design and functionality.
This is the most unusual skyscraper in the city. The area around it is called Royal.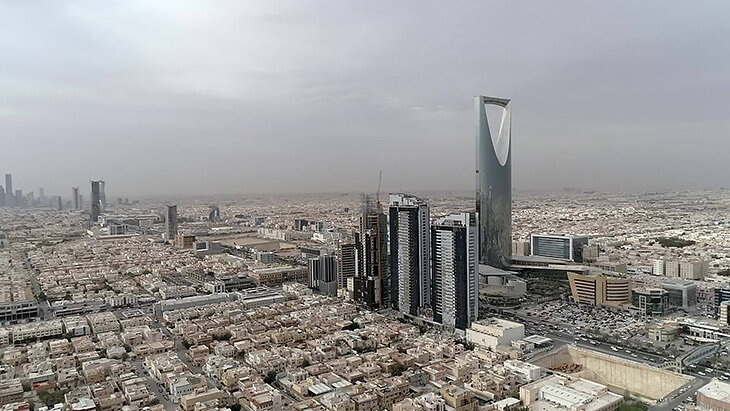 The skyscraper houses all the necessary amenities: shops, an observatory at an altitude of 297 meters and luxurious apartments. There is even a mosque. There are 41 elevators and 22 escalators. There is parking for three thousand cars.
Burj Al Mamlak is considered the headquarters of the company, which belongs to the Saudi prince Mohammed bin Salman Al Saud himself – he is a frequent visitor to the complex in which Krish now lives. It is the prince who is considered the initiator of the project – 385 million dollars had to be spent on its implementation.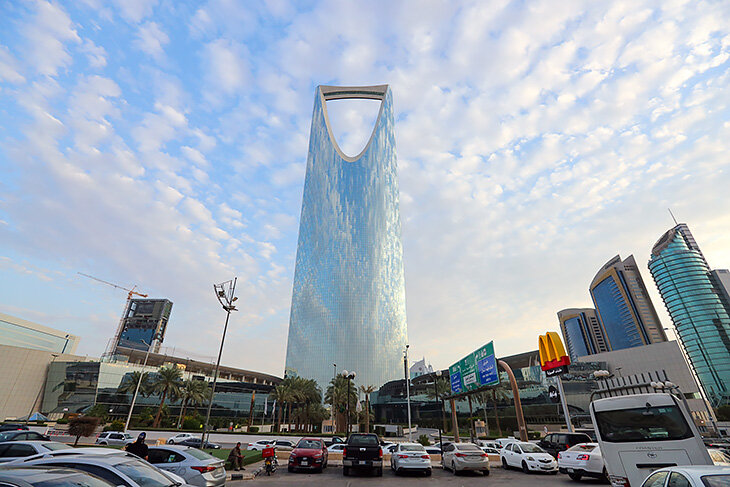 According to local traditions, prayer halls are organized in the building, an entire floor is reserved for a shopping center especially for women. It is called the Ladies' Kingdom. It is served only by women – there is no need to wear a hijab.
How does Ronaldo live there?
It's hard to believe, but the Daily Mail assures that Ronaldo is doing great.
• Cristiano and his entire family, as well as friends and security guards, occupied as many as 17 rooms. Marca writes that the Portuguese contract spelled out increased attention to the needs of Ronaldo and his family.
• It is assumed that the hotel accommodation will cost Ronaldo more than 250 thousand pounds. It doesn't matter to him: CBS Sports wrote back in November that Krish would sign a three-year contract with a salary of $ 75 million a year, and insider Fabrizio Romano talks about 90 million at all.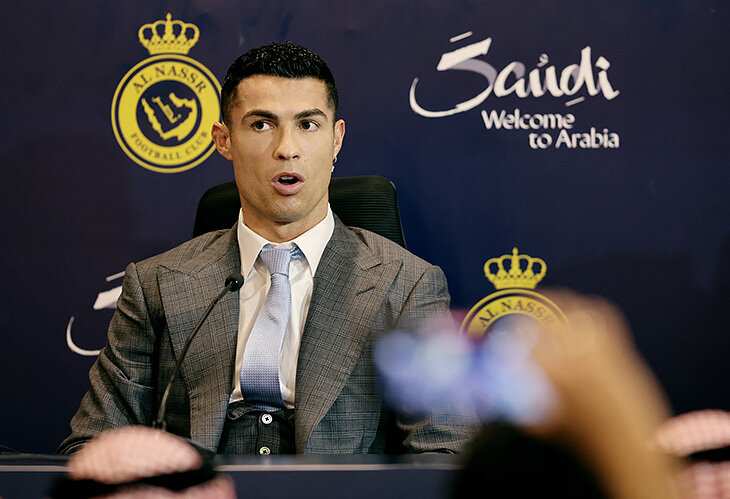 • That's not all, because Krish has booked one of the best rooms for himself. It occupies two floors and is gigantic in size. Cristiano rented this number for a month – it seems that he does not really want to stay in Burj Al-Mamlaka for a long time. Apparently, really looking for a mansion.