17

Jan, 2023
Top 20 biggest transfers of the winter: Mudrik became the fourth, the most expensive – from Barcelona
Most often came to the Premier League.
On January 15, Chelsea announced the transfer of Mikhail Mudrik. The contract is until 2031, but the price attracted attention – the winger will be paid 70 + 30 million euros, and the player himself will earn 7.5 million euros a year.
And what does the list of the most expensive winter transfers look like?
• One of the leaders in winter transfers – Chelsea: 6 transfers – three in and out. 
After leaving Chelsea, the players stayed in England (Juan Mata), moved to Spain (Diego Costa) or even to China (Oscar).
Liverpool also participated in six transfers: two in and four out. Philippe Coutinho's move to Barcelona is still considered one of the worst in football history, and Fernando Torres never found himself at Chelsea after leaving Liverpool.
The transfers to the entrance were different: Virgil van Dijk almost immediately became one of the leaders, Luis Diaz suffers from injuries, Andy Carroll has not taken root in the new club, and Cody Gakpo is just getting used to it.
• More than half of the players went to the Premier League – 11 of 20. Five clubs shelled out: Liverpool, Chelsea, Man City, Manchester United and Newcastle. In other European leagues, there are fewer teams: Barcelona and Atlético in Spain, only Juventus in Italy. Not a single German and French club among the buyers.
But among the sellers, the geography is wider: Southampton, Fiorentina and Athletic are added, in addition to the top 5 championships, there are two transfers from Ukraine (Mudrik and Alex Teixeira from Shakhtar), the same number from Portugal (Bruno Fernandes from " Sporting CP and Porto's Luis Diaz), Cody Gakpo helped Dutch PSV enter the list.
• There are four transfers to China on the list, including Oscar, Alex Teixeira, Paulinho and Jackson Martinez. Paulinho, in fact, returned there – before Barcelona, ​​he spent three seasons at Guangzhou SIPG, and after a year in Spain, the Brazilian went there again (first on loan, then on a full-time basis).
• 5 out of 20 transfers took place in 2017/18. Philippe Coutinho, Virgil van Dijk, Aymeric Laporte, Pierre-Emerick Aubameyang and Diego Costa cost the new clubs a total of +400m euros.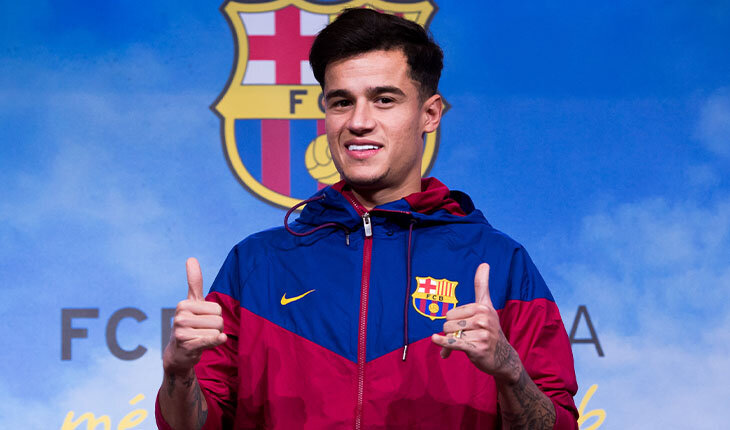 • Transfers from 12 years ago still top the list: Andy Carroll to Liverpool and Fernando Torres to Chelsea. In the 2013/14 season, Juan Mata moved to Manchester United, except for these three, all transfers in the ranking are a maximum of six years ago.