23

Jan, 2023
Tigress Sobolenko is intimidating – she did not lose a set at the start of the season. Wants to be boring – and that's a plus
Arina Sobolenko finished last season with a victory over the first racket of the world Iga Sventek and the final at the final WTA tournament. And this year she continues to move up: so far she has won all eight matches without giving up a set in them.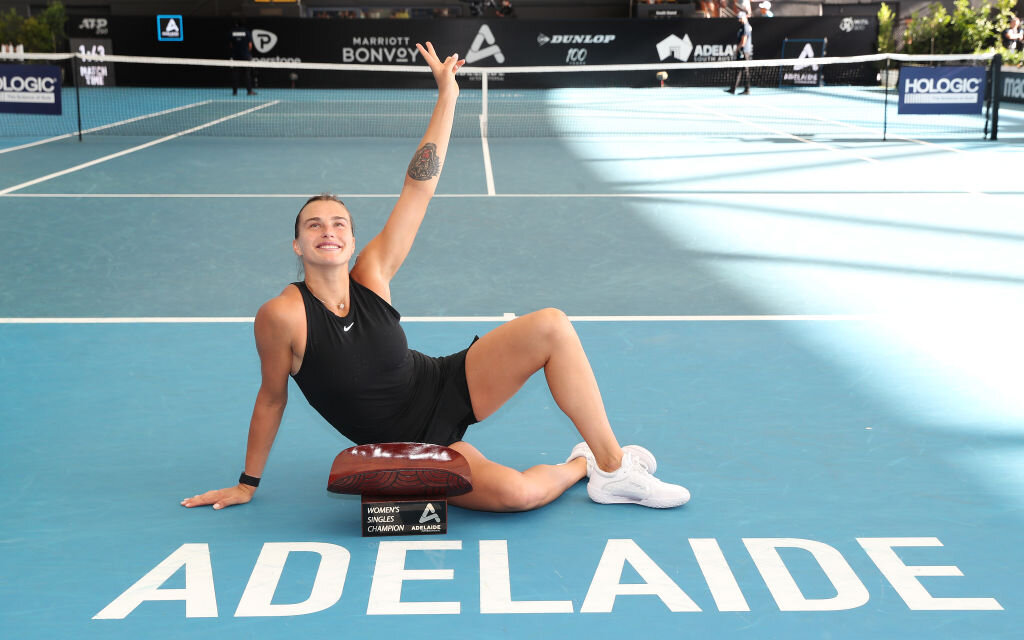 The latest confirmation of Arina's form is a victory over Belinda Bencic in the fourth round of the Australian Open with a score of 7:5, 6:2. The Swiss also had a great start to the season, winning the title and seven matches in a row, but Sabalenko crushed her convincingly.
In general, the Belarusian at the beginning of the year is just delightfully good.
• She seems to have sorted out the pitching and double faults problem. If last season she had a number of matches in which she made 15-20 doubles, then in eight games this season her maximum is seven.
Overall, in only three matches, she allowed more doubles than her opponent. And she completed the second round in Melbourne without making a single one.
• On the serve, Arina now relies more on accuracy and direction than on strength. For example, he is great at using wide serves to open up the court. This suggests that she has better control of this punch.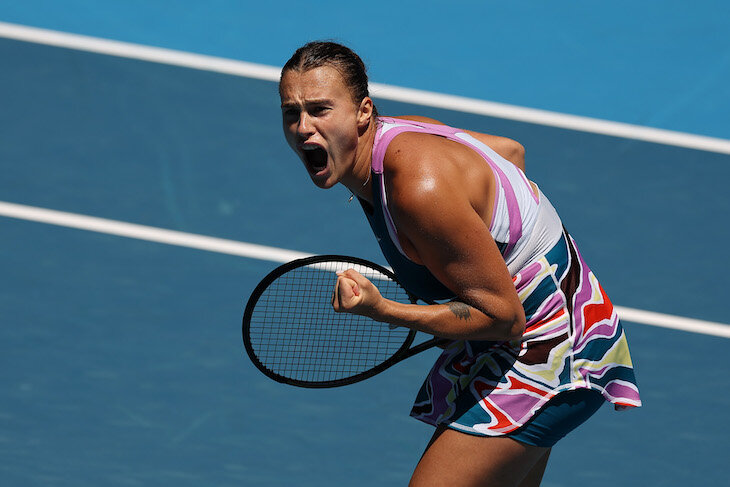 • Now Sobolenko caught a very delicate balance between aggression and discipline. She still presses with power, but at the same time she slightly changed the trajectory of the ball, she doesn't hit so flatly so as not to shy into the net.
In draws, she is ready to endure and prepare the finishing blow, very rarely she goes for something overly ambitious.
• She has almost no stretches when she can't keep the ball in the court. And if they happen, then she quickly stops everything due to discipline and patience.
As a result, she finished four matches of the Australian Open with a ratio of punches and errors ranging from +9 to +14.
• The biggest change happened not in the game, but in Sobolenko's head. As she herself says, now on the court she wants to be boring – that is, to control emotions, not to yell, not to knock with a racket. And all the energy to focus on the belief in success and tennis. For example, after the third round, she said: "I was just ready for anything. Whatever happens on the court, I'm ready."