15

Jan, 2023
The triumph of Russian fighters in the UFC: Khabib's brother knocked out an opponent and repented for finishing off, and Kopylov knocked out a new contract by knockout
On the night of January 14-15, the first UFC tournament of the year was held in Las Vegas. In the main event, Nasruddin Imavov lost to Sean Strickland.
The main card opened the fight between Umar Nurmagomedov and Raoni Barcelos. Khabib's cousin fights in the bantamweight division and has already won the UFC three times. And he became the first member of the team to fight in the league without Khabib in the corner – after his final retirement from MMA.
Umar was the favorite and brutally knocked out Barcelos with an unusual combination. This is his first knockout in his career – which happened almost by accident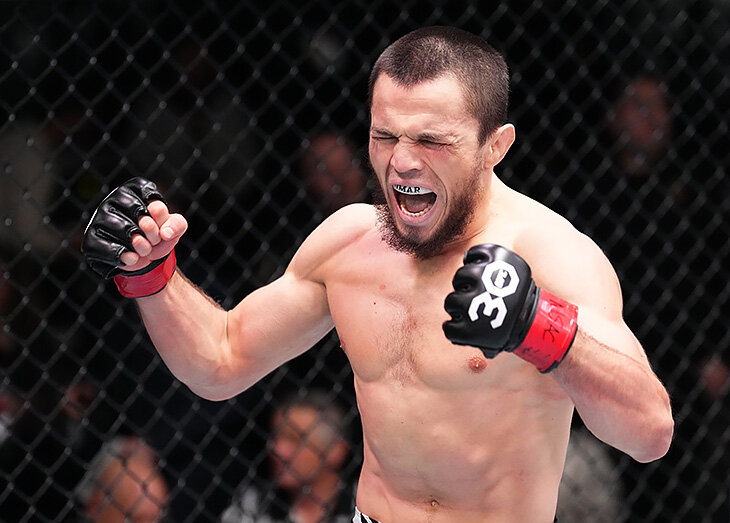 Umar Nurmagomedov is a rising star in the bantamweight division where Petr Yan fights. Nurmagomedov is already 11th in the ranking: before that, he confidently defeated Sergey Morozov, Brian Kelleher and Nate Maness. Now he had a fight with Raoni Barcelos, who was a serious underdog.
The Khabib brothers are about versatility. Both Usman, who competes in Bellator, and Umar fight confidently in the stand and use kicks. Umar is a great fight in the UFC, but Barcelosa won on the stand. From the first seconds, he kept him at a distance, shot him with his feet and moved well. 30 seconds before the break, Nurmagomedov hit a middle kick in the liver and loaded a hook from the left to the jaw – Barcelos fell into a deaf knockout. Umar, out of inertia, severely finished off his opponent, but immediately regretted it.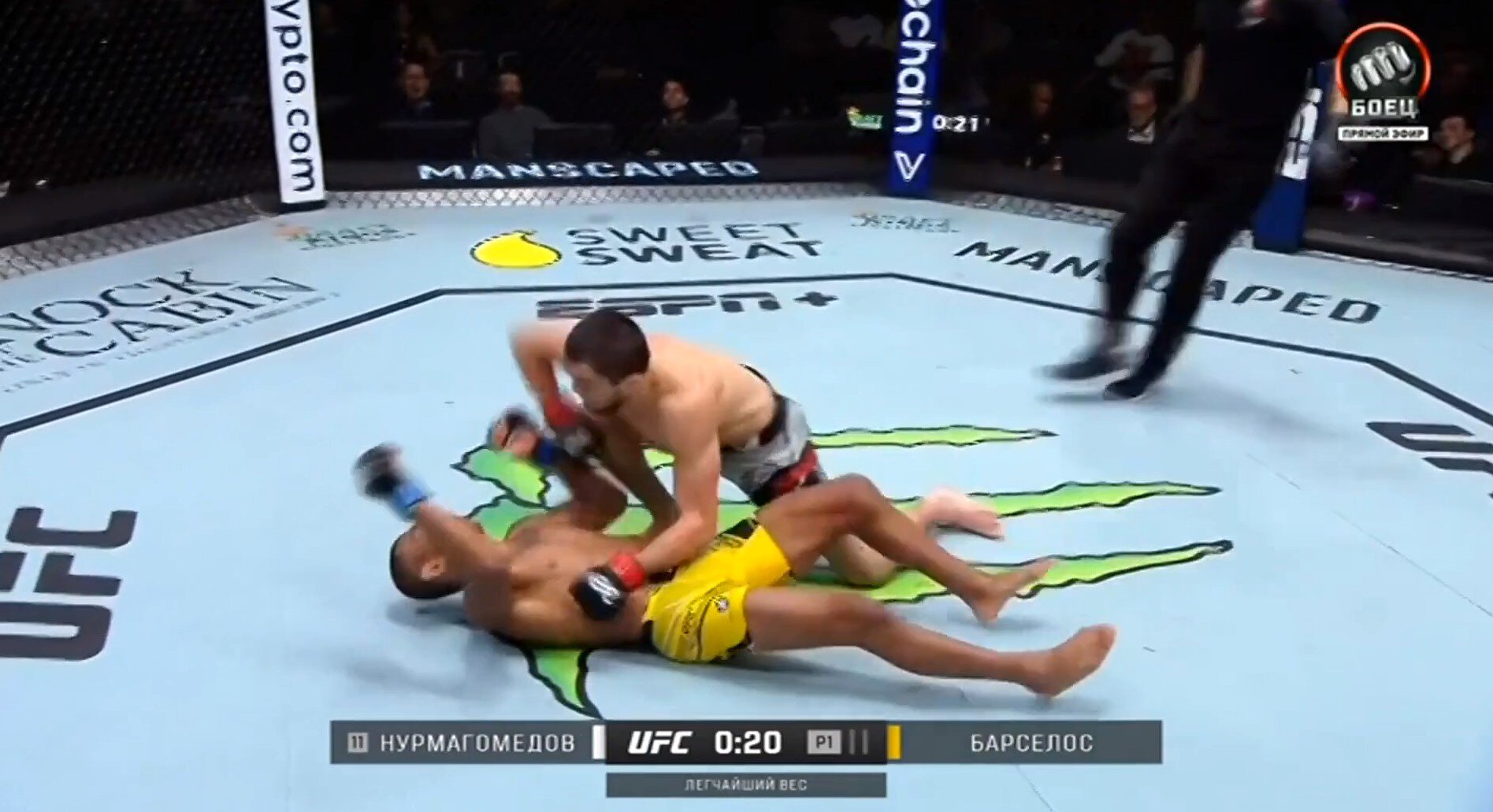 "I didn't see him pass out. I apologized to him for finishing off. This is my first knockout in my life. Madness. I don't know how it happened," Umar said after the victory. And he turned to the fighters from the bantamweight division: "Why is my division not saying anything? I want to fight anyone. No one says: "I'm here and ready to fight you." Where are you guys? I'm here in a cage. I will be ready on March 4th.
Umar admitted that he did not train an unusual combination, and released a knockout blow on instinct:
"I didn't understand what happened, I didn't understand that I finished it. It was definitely instinct. I didn't train this combo separately, sometimes your body uses your skills by itself. Therefore, it is important to train a lot, more than anyone else, and then you will be a champion.
I put my hand under his head when I finished him off? I felt bad because of the finishing blow, everything happened very quickly, I didn't understand that it was such a strong knockout. Therefore, I wanted to help him, and I put my hand under his head after finishing off.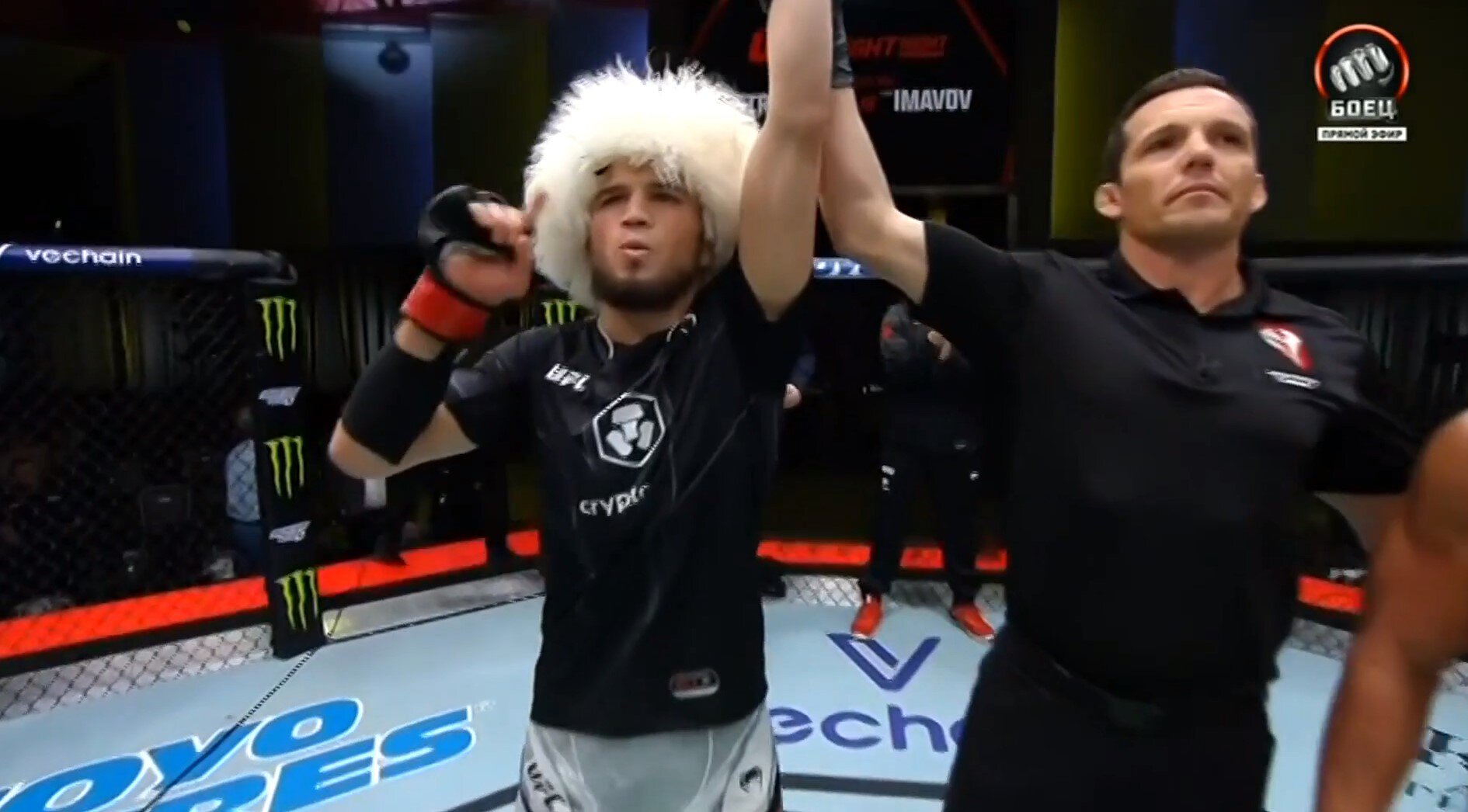 Nurmagomedov's victory did not become a sensation: he is confidently moving into the top 10 of the ranking and preparing for the championship. So does his entourage.
"He will be a champion. Umar, congratulations, brother!" Islam Makhachev wrote on social networks. Khabib posted a photo with Umar and Dana White: "If you didn't know, now you know. Business is coming."
Kopylov had a poor start in the UFC and was fighting for a new contract. Knocked out a tough Hawaiian and may have saved his career
Another Russian fought on the main card of UFC Fight Night – Roman Kopylov . He entered the UFC in 2019 as the undefeated AMC Fight Nights middleweight champion. But he lost twice – first to Karl Roberson, and then to Albert Duraev. Kopylov looked weak, but redeemed himself by knocking out Alessio di Chirico. The fight with Punahele Soriano was the last one under Roman's contract and decided whether he would stay in the UFC.
Soriano is a tough fighter who has won three out of five fights in the UFC. He lost by decision to Brendan Allen and Russian American Nick Maksimov – fighters with a strong ground floor. Punahele fights well himself, but gets tired quickly. And he charges well in the rack – all the victories in the UFC were knockouts.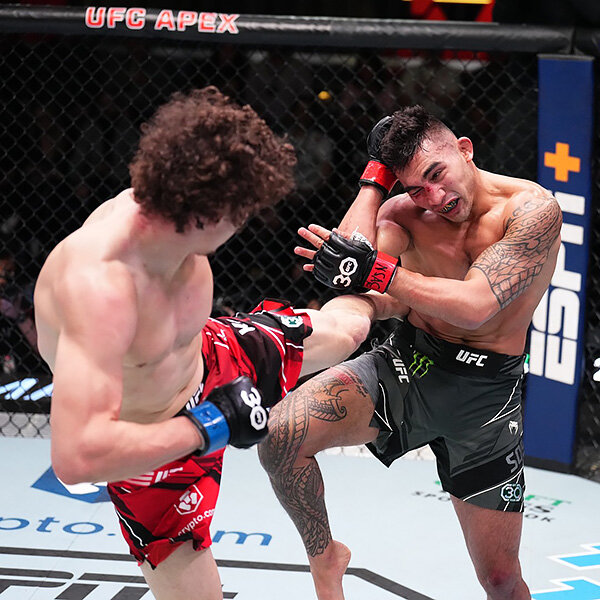 Kopylov is a striker: he has good defense against takedowns, but it's realistic to translate him. Therefore, Soriano took the initiative in the first round and almost immediately went to the feet, but unsuccessfully. Kopylov quickly adapted to his opponent: he worked well as number two, kept Soriano at a comfortable long distance and shot with short combinations. 40 seconds before the end of the round, he himself carried out a takedown and even went behind Soriano's back, but to no avail.
The second round went in a similar manner, although Kopylov slowed down a bit. This inspired Soriano, who went ahead but ran into sharp counterattacks. Kopylov pierced Soriano's liver several times – he felt it. After another blow to the body, he crouched and missed the series at the net. The referee stopped the fight – a confident and bright victory for Kopylov.
"The beginning was nervous, then in the corner of my coach Rasul Magomedaliyev everything was straightened out, and the result was not long in coming," Kopylov said after the fight. And he noted that Soriano's only danger was his back arm.