22

Jan, 2023
The son of a dopingist is a quarter-finalist of the Australian Open. But they don't talk about Korda's past for the sake of a story about a sports dynasty
When  Sebastian Korda entered the Australian Open match against Daniil Medvedev on Friday , which ended up being the best victory of his career , on the way to the court he did something no one else could. In the championship corridor, the 22-year-old American touched a photograph of his father.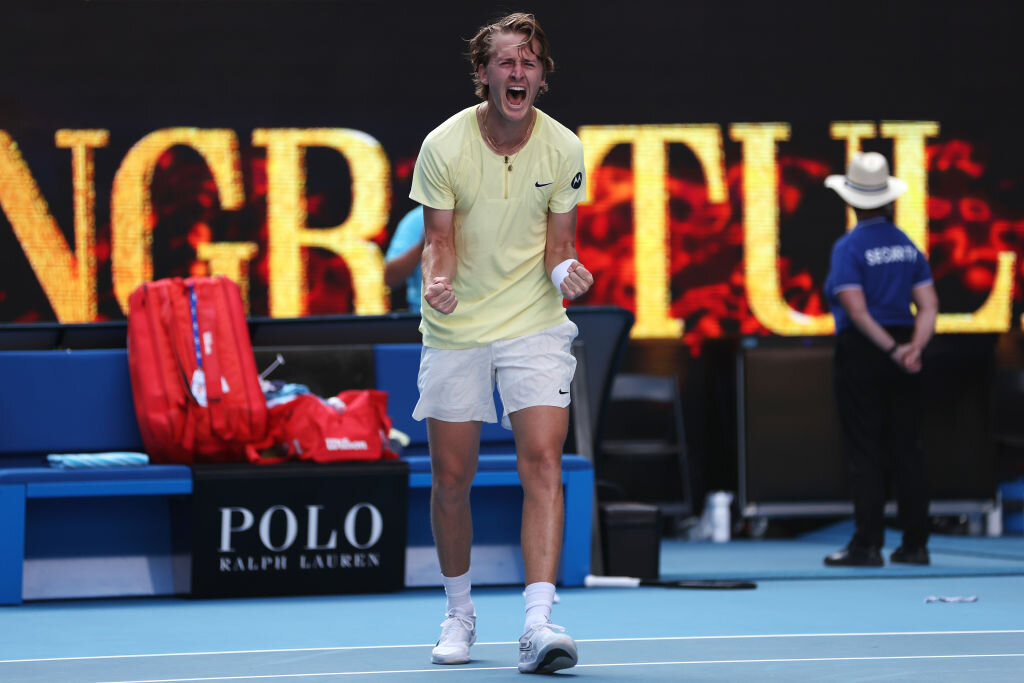 Petr Korda won the single Australian Open in 1998, two years before Sebastian was born. The tournament, during which Peter turned 30, was the second Slam, where he reached the final. In 1992, at Roland Garros, he lost to Jim Courier, and six years and eight titles at various levels later, in Melbourne, he beat Marcelo Rios. Thanks to that victory, the Czech became the second racket of the world and the title in one of the following tournaments had a chance to lead the rating. Korda did not take advantage of the chance and let Rios go ahead, who remains the only No. 1 in ATP history without a Grand Slam victory.
However, Korda's "Helmet" went down in history by the fact that six months later, at Wimbledon, nandrolone, an anabolic steroid known as doping since the 1960s, was found in Peter's body. Despite the fact that nandrolone was banned in sports 50 years ago, Pep Guardiola, Olympic sprint champion Linford Christie, and tennis players Greg Rusedski and Guillermo Coria came across it.
Korda pleaded not guilty, and in combination with the imperfection of the then anti-doping code, this led the case to a dead end. Initially, Petr avoided disqualification by saying that he did not know how the drug got into his body – an independent commission considered this "exceptional circumstances" and replaced the ban with the deprivation of prize and rating points. It was December 1998, so Korda, to the outrage of some tennis players who threatened to boycott him, went to defend the Australian Open title (lost in the third round).
Then a complex lawsuit ensued, which was heard by several courts of different levels for more than six months, while Korda continued to play. It ended with the fact that in September 1999 he was nevertheless disqualified for a year and deprived of all the money and points earned after a failed test. True, by that time he had already retired a month after winning six matches in six months, falling out of the top 100 and not qualifying for Wimbledon.
Korda's case is now almost forgotten by everyone except Marcelo Rios, who a few years ago demanded an investigation and potentially deprive the Czech of the Australian Open title. It didn't end there, but in general the Korda case is considered the moment when tennis realized that it was taking the issue of banned substances lightly and shifted the burden of proof to the players. Since then, tennis players caught doping can no longer say: "I don't know how this happened"; in order to qualify for a leniency, they must explain what happened and expect their fault to be considered minor (which tennis usually readily does ).
After playing as a player, Korda coached compatriot Radek Stepanek for 13 years and at the US Open-2009, where Stepanek reached the second week, he took nine-year-old Sebastian with him. Sebi, as he is called in the family, has been playing hockey since the age of three and wanted to become a professional, but after a trip to New York, he caught fire with tennis and, according to legend, never went out on the ice again (in fact, he still plays now).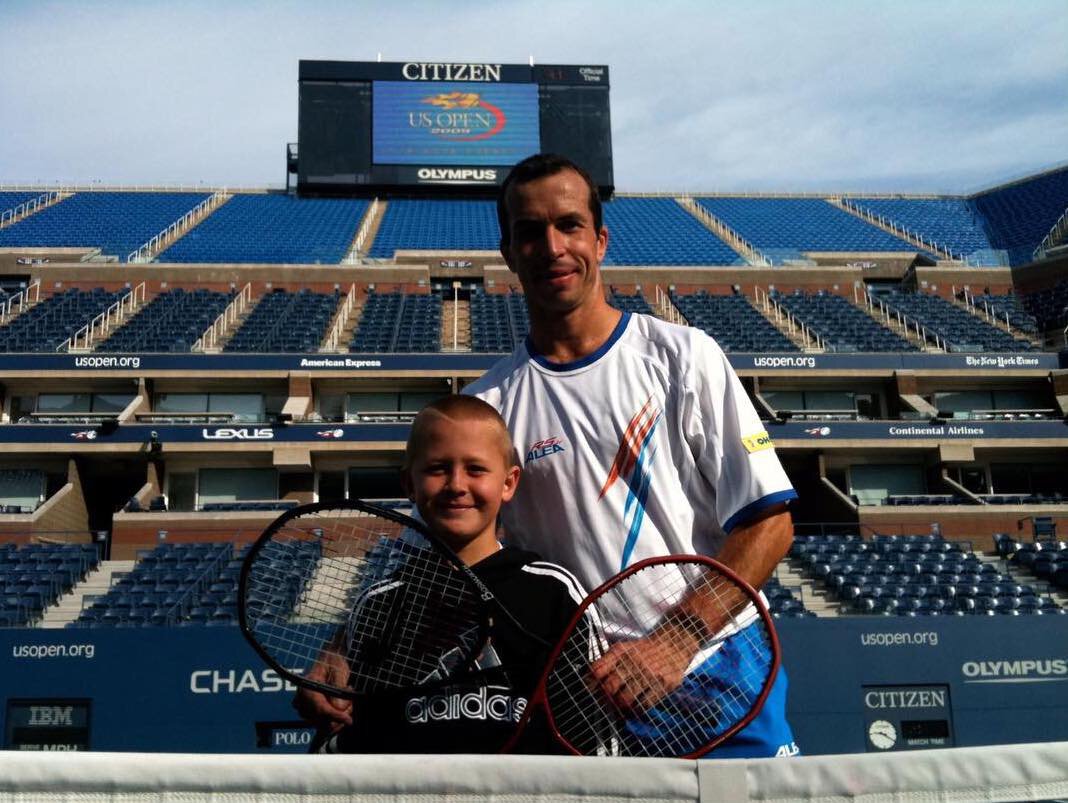 Sebastian's first coaches were his parents – his mother Regina Raykhrtova was also a professional player, twice reached the second week of the US Open and climbed into the top 30. Korda even said that the foundation of his game, which everyone praises for its perfect technique, was laid by her – while his father was traveling with Stepanek or playing golf with one of his daughters.
Despite a late tennis start, Korda Jr. quickly became a successful junior and won the Australian Open in 2018, 20 years after his father's victory. Peter, who then trained his son, did not go to Australia with him, so as not to draw attention to himself and give him the opportunity to start his own story, to get out of his father's shadow.
But Sebastian still can't get away from the family association, especially in Australia: not only his father won there, but also his older sisters Jessica and Nellie. They both won the Australian Open in golf – in 2012 and 2019 – and all the junior Kords celebrated titles with a jumping jump, like their father.
"I'm generally the worst athlete in the family," said Sebastian after defeating Medvedev, who repeated his best result at the Helmets. So far, he is rather right: his mother bypasses him in the best rating, his sisters and father in the number of titles (Sebastian has one at the ATP level).
Korda is generally asked a lot about his father and the specifics of tennis nepotism, but never about doping. He always talks about Peter and his influence with respect and gratitude: for juniors, he said that he was reviewing the Australian Open final at least once a month, later he called his father, his professional experience and directness his secret weapon. Sebi hasn't played with Peter for a long time already, because he can easily beat him, but doesn't want to do it, and calls his goals to get around his father in terms of achievements: to win several Slams (not just one) and become No. 1 (not No. 2).
It turns out such corporate gaslighting: it is clear that no one in tennis is interested in drawing attention to a doping scandal, especially an old one – why potentially harm the reputation of the sport and create a negative narrative around a player who shows pleasing tennis, claims a place in the elite and whose honesty there is no reason to doubt. The statute of limitations and the comparative non-publicity of Korda Sr. make it possible to pretend that nothing happened.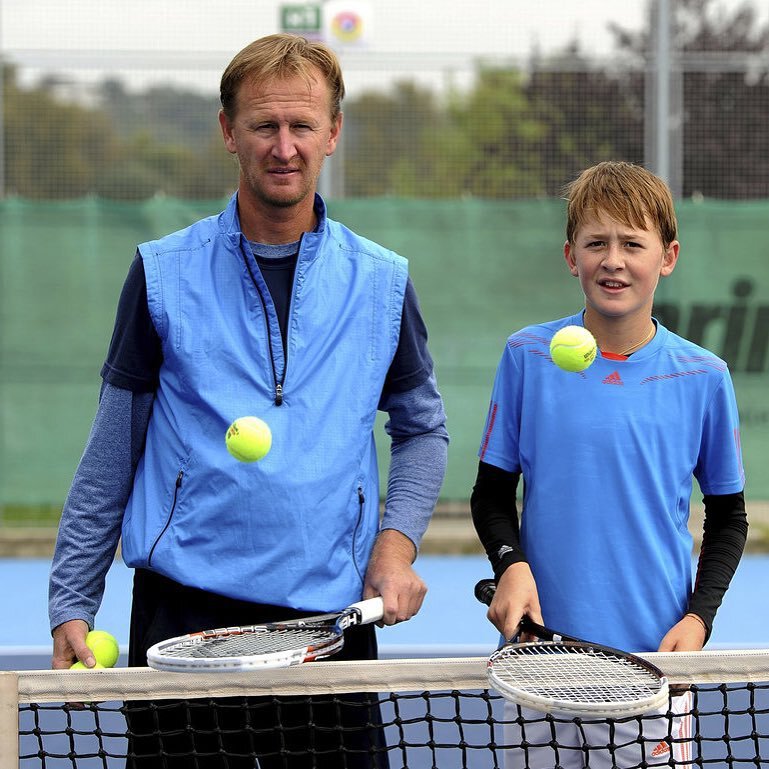 At the same time, the plot about the tennis dynasty, on the contrary, is too good not to use it again and again – and this is how a blissful family story comes out, from which, as from the Russian version of the White Lotus, actually quite important was cut out. It seems that to tell everything frankly about that old "I don't know how it happened" would be both more honest and simply more interesting. But, if such a request arose, he did not pass the traditional tennis PR special forces.