10

Jan, 2023
"The president is very disappointed and shocked." Zidane's attack shocked the whole of France
With a careless statement about Zinedine Zidane , the president of the French Football Federation (FFF), Noel Le Gré, jeopardized his career. The whole country stood up to protect the national treasure, calls are flying for the resignation of the 81-year-old official.
Let us briefly recall the essence of the conflict: when discussing the extension of the contract of Didier Deschamps with the national team, Le Gré spoke sarcastically about the potential appointment of Zidane.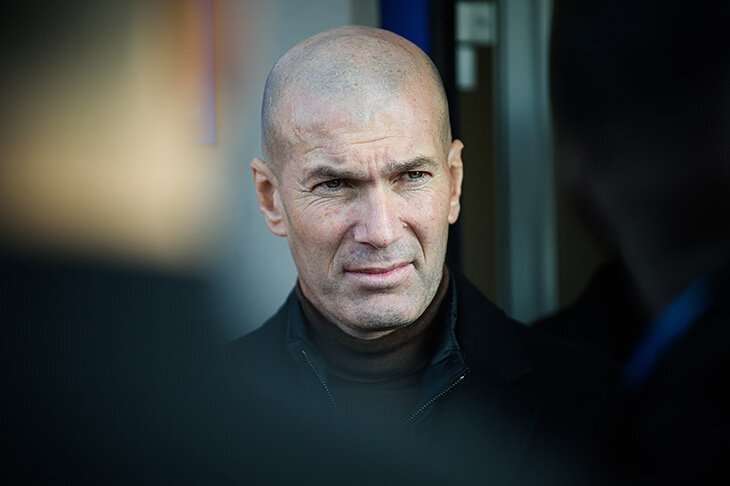 Here is the most poignant part of the RMC interview: "Zidane can go wherever he wants, to any club…or national team, but I can hardly believe it. Did Zidane try to contact me? Definitely not, but I wouldn't even pick up the phone if he called. Tell him to look for another club? Maybe we should arrange a special competition for him so that he can find a club or a national team?
Le Gré apologized after criticizing Mbappe, the sports minister and Real Madrid. But he still faces resignation, more accusations of harassment have been added
Kylian Mbappe immediately fit in with the childhood idol: "Zidane is France, you can't treat the legend with such disrespect …".French Sports Minister Amélie Oudéa -Castera and Real Madrid joined in next , demanding an apology from Le Gré.
Feeling the flames, the French football boss withdrew his words: "I would like to apologize for these statements, which completely do not reflect the course of my thoughts, and also do not say anything about my attitude towards what kind of player Zidane was and what kind of coach he became.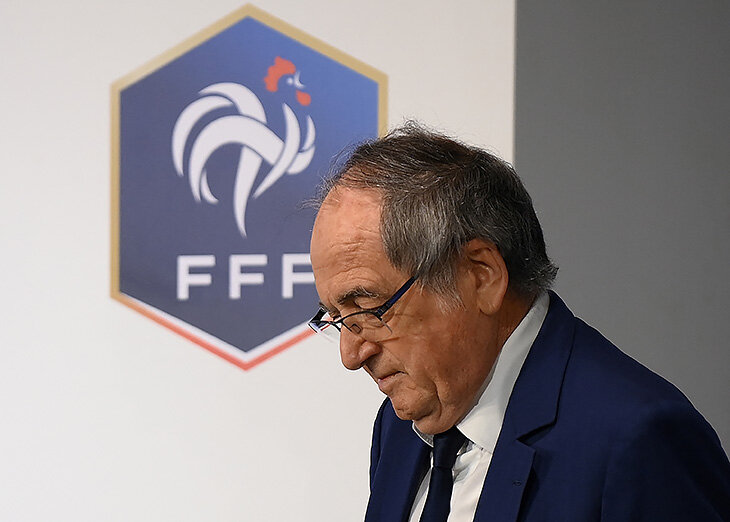 I gave RMC an interview that I shouldn't have done because it was trying to stir up controversy and pit Didier Deschamps against Zinedine Zidane. These are the two pillars of French football. I admit that I made sloppy words that led to misunderstandings. Zinedine Zidane knows that I, like the whole French people, treat him with boundless respect."
But it was already too late.Soon, football agent Sonia Suid accused Le Gré of constant harassment, which generally drowned the president of the federation.
"I was then 28 years old, and he was 72 years old. He must have respect. He never looked at me as an agent – only as a piece of candy to be chewed on. Roughly speaking, he saw in me two breasts and an ass. I am one of the rare female agents, I try to prove myself. Despite this, I understood that the only thing that interested him was my chest and ass. It's humiliating".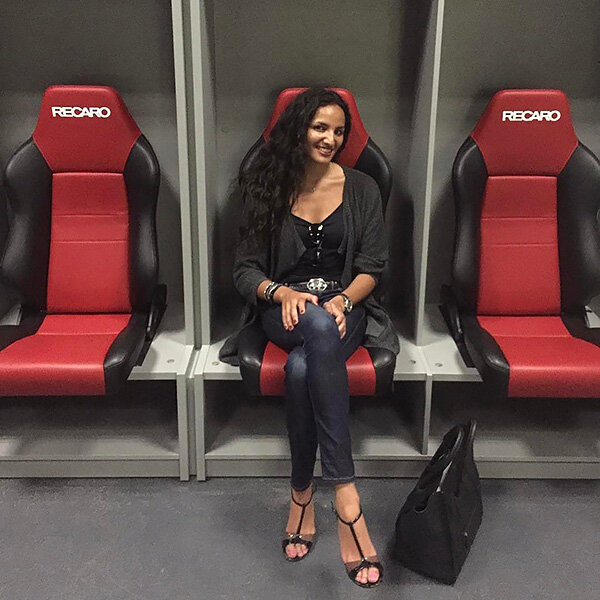 This is not the first time allegations of harassment have surfaced around Le Gres. In September 2022, So Foot reported that Le Gret sent obscene messages to subordinates and also discussed women's breasts with colleagues. Former employees of the federation, who wished to remain anonymous, cited other examples of Le Gret's inappropriate behavior, as well as direct harassment.
According to FranceInfo, several members of the FFF's executive committee are urging Le Gré to call an emergency meeting.Lyon president Jean-Michel Aulas and federation vice-president Philippe Diallo want an explanation from Le Gré over Zidane's remarks, Suid's allegations and Deschamps' bizarre contract extension.
Why is Deschamps' extension weird? The French media learned that Le Gré did not communicate his decision to the federation's executive committee. Moreover, at the meeting of the executive committee, he did not raise the issue, and after the meeting he left for a meeting in order to finally agree on this very extension.
In addition, Deschamps managed to push through his position on terms: a new contract was signed until 2026, although Le Gré initially wanted two years less – only until the German Euro 2024.
The scandal reached Macron – he is disappointed with the words of Le Gres. They write that Platini sees in his place
Sports Minister Oudea-Kastera is already criticizing Le Gré not only on Twitter, but also at a press conference. There she said that not only she, but also French President Emmanuel Macron did not like the statement of the football official:
"[Sports] federations have the capacity to deal with management problems of various kinds. The documents also provide that at certain points the Ministry of Sports can take matters into their own hands. First of all, the appropriate bodies of the federation have the tools to solve these problems.The President of the Republic is very disappointed and shocked that such comments were made about the legend of French and world sports."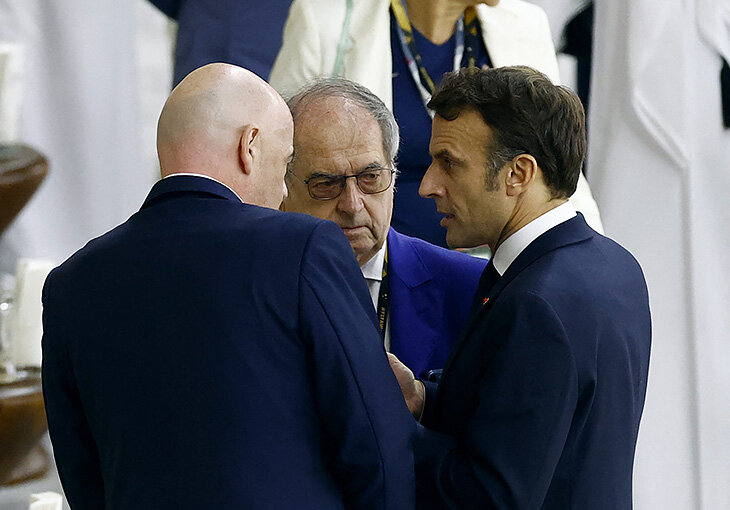 RMC writes thatMacron, amid such negativity around Le Gré, has already contacted Michel Platini to inquire about his interest in the position of federation boss.
From Platini, despite the corruption scandals around him, Macron is delighted.
• "My first football memories are Michel Platini, Panini albums, Téléfoot and the French team."
• "We all tried to take free throws, pretending to be Franck Sauze or Michel Platini."
• "You can see that on the field, Mbappe understands what is happening on a different level than everyone else. He has amazing intuition – like Platini and Zidane. So it's a big player."
Macron is very immersed in football – in June he admitted that he was waiting for the return of Zidane to France. True, it was then about club football:
"I have not spoken to Zinedine Zidane, but I admire him immensely as a player and as a coach. We really want to see an athlete and coach with such talent in the French championship, who managed to win the Champions League three times, the victory in which we so desire for our clubs. I want him to come back and come to coach a big French club. It would be great".
Le Gré is criticized from all sides: Lloris, Ribery, Cisse, actor Omar Sy, NBA basketball player Fournier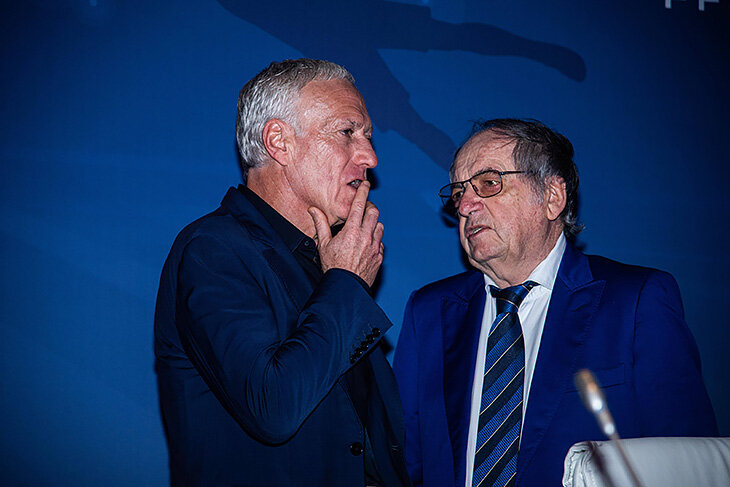 Franck Ribery was one of the first to point out the resignation: he tweeted in support of Zidane and hinted that French football might need another president.
The same was called for by the ex-midfielder of PSG and the French national team Jerome Rotin:
"We all need to be united – former and current players. I want to applaud Mbappe for his statement. But I want to know: what are other players and representatives of the national team waiting for? What are Lloris and Deschamps waiting for? They must go against Le Gres. If mass discontent is not enough, you need to go on strike. We do not need the terrible image of the national team that he creates. We don't need it! You need to strike."
Captain and record holder for the number of matches in the national team (145) Hugo Lloris, who recently ended his career in the national team, soon also expressed his position.
"I don't know what prompted Le Gret to say so. You have to respect players like Zidane who gave so much to France. Deschamps and Zidane are two legends of our sport, and such statements do not play into the hands of either the national team or football in general. We should not be divided, but united around the French team," Lloris said in an interview with L'Equipe.
Djibril Cisse issued a series of tweets in defense of Zidane: "Mr. Le Gré, a little respect for Mr. Zidane, please." And then he added memes: "I, when I heard the words of Le Gret."
The discussion went beyond football: Zidane was supported by the famous actor Omar Sy, the New York Knicks basketball player Evan Fournier, and many French politicians.
Here is a statement by politician Nicolas Cadein: "After the outrageous statement that racism does not exist in football, here is further proof that this Le Gres cannot hold this position. His last remark is disgusting and ridiculous for one of the greatest players of all time."
Zidane discussed Le Grey's interview in the France 1998 chat room. No plans to publicly respond yet
Former France striker Christophe Dugarry told RMC Sport that they discussed Le Grey's words in a general chat with Zidane:
"We have a group chat of the 1998 France national team, we discussed this situation. Everyone was in shock. We support Zizu. Deschamps is not in this chat.Zidane responded to our messages, but I will not say what exactly he wrote.