30

Jan, 2023
The main transfer of the season in the figure: Grassl to Tutberidze – for what and why did everyone take up arms against him
If the ISU had presented the Ice Oscar for the most discussed transfer of the season, the statuette should have been given ahead of schedule to Daniel Grassl .
The reaction to the transition is reminiscent of how Medvedeva's departure from Khrustalny was perceived 5 years ago. But if Zhenya was criticized inside Russia – for allegedly blatant waste of the budget, unfulfilled "11 years together – and then together" and ignoring Tutberidze's messages – then Daniel was ganged up everywhere.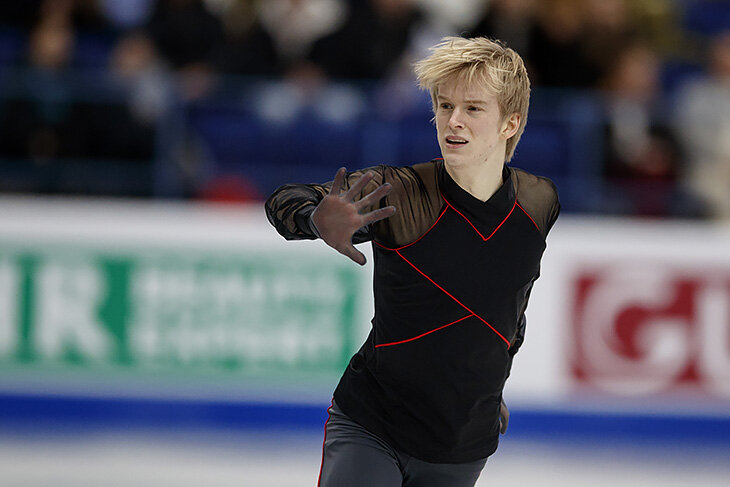 Italian commentators are angry at him – for the fact that he hits the reputation of the federation. The Olympic champion Megan Duhamel was disappointed in him – she is also interested in how Gleikhengauz and Dudakov were able to get Schengen visas. The threads on social media are dedicated to the fact that you no longer have to pretend that Grassl is a good skater.
A wave of collective indignation reached Daniel : "This Euro is probably the most difficult tournament in my life. I didn't know how the public would accept me – I was very afraid of the reaction of the audience. But it's easy to judge and condemn when you don't know anything about an athlete, what drives them and what's inside them."
Grassl's despair is similar to Uno's crisis: he was also criticized for the controversial choice of coach, but Lambiel made Shoma the world champion
Of course, several weeks of training with Tutberidze could not change Daniel's skating for better or for worse: any result – from missing the free skate to first place – would largely depend on the already accumulated baggage of skills and problems.
One can doubt how expedient Grassl's transition to a group whose strength has never been men's skating. Local flashes happened: two excellent seasons of Voronov, bronze of Kvitelashvili at the Euro, gold of YUChM Erokhov, and before that – silver of Pitkeev. There is also a rising star in the face of Arseny Fedotov.
A relevant example for Daniel among those listed is perhaps Sergey: Grassl's junior age is behind him, and Maurice spent as much time in the Tutberidze group as the Italian no longer has before the first serious successes appeared. But the parallel with Voronov will be very strained: both their problems and strengths are too different, and most importantly, their rivals.
Grassl is having a frankly unsuccessful season: for the first time in 5 years, he lost the national championship (moreover, he didn't even get on the podium there) and after last year's silver medal, the Euro became only 6th, despite weakened competition.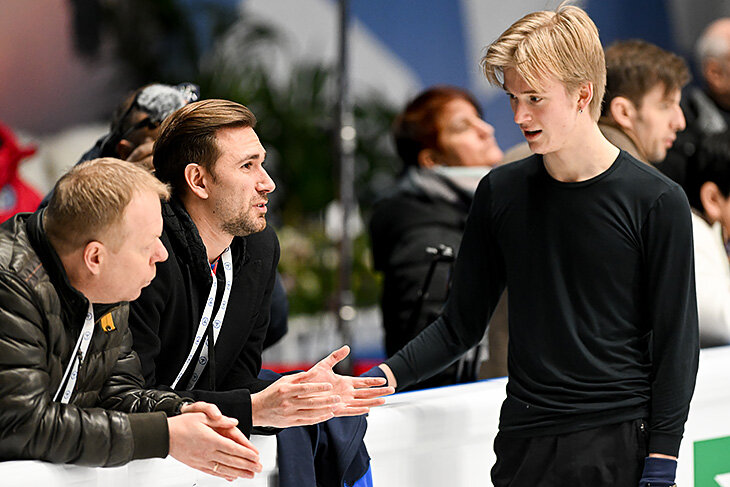 Even his attempt to change his style and work on the choreography with Jason Brown instead of the usual Richaud seems like a failed experiment so far: both new programs were lost against the backdrop of last year's space free program to the soundtrack to Interstellar and I Don't Want to Miss a Thing.
In terms of the degree of uncertainty and despair, Grassl at times resembles Uno in the 2019/2020 season .The Shoma crisis began in a similar way: a desire for change, contrasting with past excellent accomplishments; search for a coach that ended in tears in an empty kiss and edge, and a sharp drop in results. Experiments with the careers of both led to Tutberidze – but if the Japanese turned it into a short-term internship, then Daniel seems to be more serious.
Drama Shoma Uno: three falls (even on the chest), tears and absolute loneliness in Kik
Shoma's final choice three years ago also looked illogical. An accomplished figure skater in deep discord – and a novice coach, whose best student was Denis Vasilievs without quadruple jumps. It seemed that the phlegmatic Uno and the expressive Lambiel did not combine even on an emotional level.
Shoma explained his atypical approach simply: "I do not expect technical advice from the coach, but mental and emotional support." And he turned out to be right.