29

Jan, 2023
The denouement-concert at the figure Euro: the ex-Russian Gubanova won with tears, the broken Hendrix praised her with a gesture
The European Championship in Finnish Espoo is a unique tournament: Russian skaters were suspended, but they still win. Anastasia Gubanova moved to Georgia two years ago and has already won gold.
And where is the Belgian Luna Hendrix ? The main star of the tournament is only the second.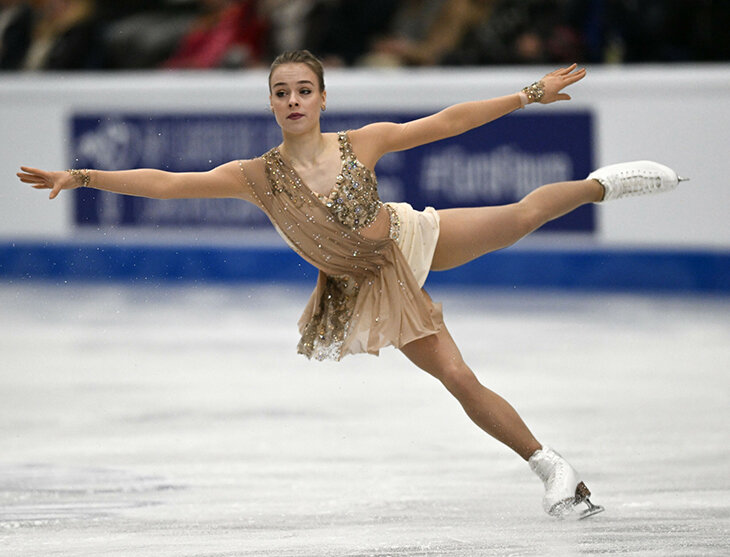 Hendrix started the Euro with mistakes and said she would go to the hotel to cry
Luna came to Finland as a favorite: for her – the silver of the 2022 World Championship, the victory at the French Grand Prix already this season, the bronze of the series finale. And, of course, serious assessments by the standards of this season: at international tournaments she scored more than 200 points three times (less – only in the Grand Prix final).
Already on the first day of the Euro, Luna gave her rivals a chance: she broke the cascade, barely standing on her feet. The best components did not help – the first after the short program was Gubanova (69.81 against 67.85).
"I am very disappointed, this is not the level at which I can ride. But I'm going to fight and I won't give up just like that. Tomorrow is a new day and a new start. I'll probably cry now in the hotel, let out all the emotions – and start again, "Hendrix said in confusion.