31

Jan, 2023
Ribbon overtaking and photo finish in the 24-hour race – 0.016 seconds! And op "****, yes!" on TV from the boss of the winners
One of the three main races of the continent, the 24 Hours of Daytona, has ended in the USA: the local "oval" analogue of Le Mans on prototypes and GT class cars.
And the denouement of the battle for the victory in the LMP2 class turned out to be just the quintessence of the word "drama": with overtaking on a ribbon, a photo finish, a gap of 0.016 seconds:
"****, YES! – shouted live the chief of the winning team to the question of the commentator "how do you like it?". The losers wept, the winners celebrated.
This is crew #55 of the Proton team of Fred Purdade, Francesco Pizzi, James Allen and Gianmaria Bruni. The history of their ascent is pure Hollywood: the prototype was crashed twice in practice until it was almost completely destroyed, due to the repair and reassembly of the car, the team missed one of the most important night training, and therefore one of the pilots was left without the necessary clearance before the race in the dark. Therefore, one rider had to drive through the entire night period – and at the end the pace dropped, and the backlog grew to 4 laps (technical problems also prevented).
However, after dawn, the crew managed to make a breakthrough – and get the car number 4 under the control of George Kurtz, Ben Hanley, Matt McMurry and Esteban Gutierrez already on the flag!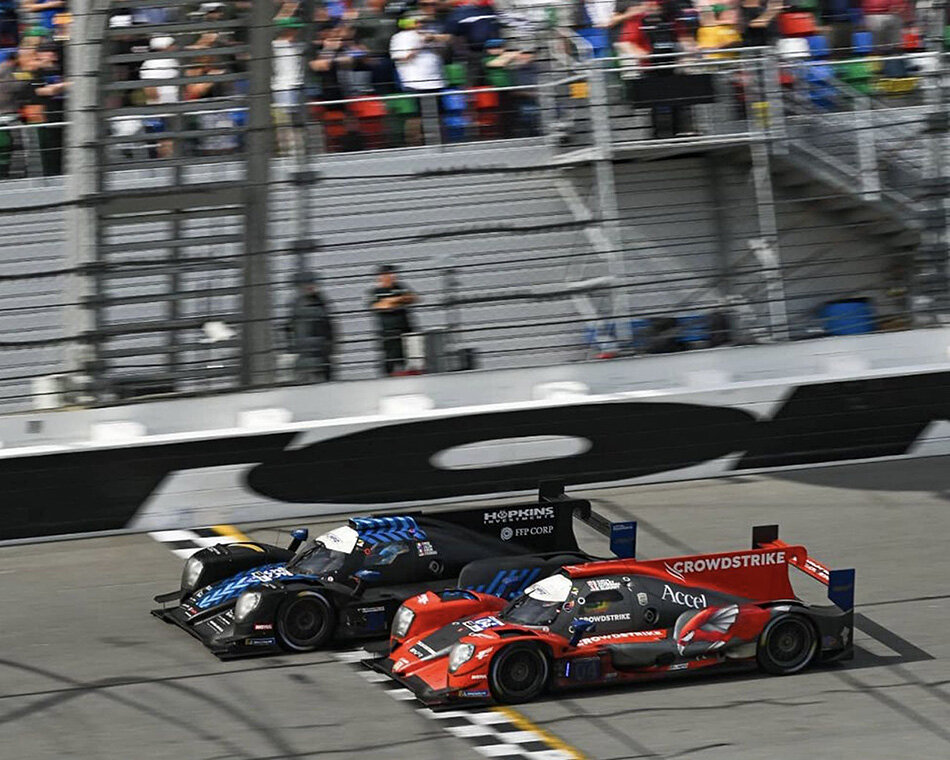 "I honestly … I didn't even think, in fact, that we would have such a chance," Allen, who had overtaken, admitted after the finish. "I followed the AF Corse team car long enough and saw the CrowdStrike team car (that same #4) come off more and more. By the time I passed the AF Corse, the distance was decent, and I didn't even think: "Will I even get it?"
But the gap gradually decreased, and I saw that by the penultimate lap I would have a chance to attack. And on the starting line, I already took the lead in front of the finish line, so I didn't take any risks. I had enough speed on the straight, so I didn't leave the chicane with the thought: "Did I do everything right? Did you get out of the turn well?