25

Jan, 2023
Nylander is the ideal star of the modern NHL. Knocked out good (but not exorbitant) money from the club and justified it with a margin
Petukhov – about his favorite player.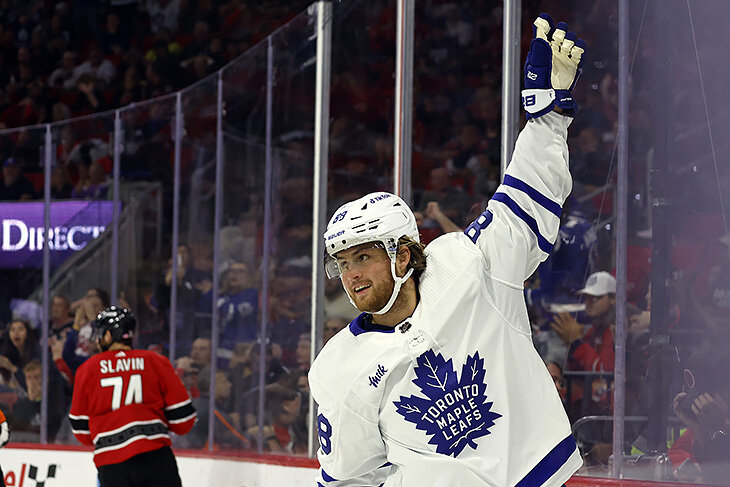 Time is an arrow. On the night of December 1-2, 2018 (Moscow time), William Nylander's mini-strike ended. Back in the spring, his first contract with Toronto expired, the second was still not concluded – the Swede, accordingly, did not come to the team's training camp, did not train with it and did not play.
As a result, the contract was signed almost seconds before the deadline – even we at Sports.ru got so nervous that we followed every rustle online ; looked there and remembered that at the finish line he despaired and roared that such a hockey player was missing a year of his career.
Pfft – and four years have passed since that moment. Rodion, with whom we conducted online, works for "Championship.com" (a joke for those who remember). The Canadian media is already discussing Nylander's new contract.
And he himself scores 4 points in the match against the Islanders, scores Sorokin with a clean wrist throw (to score Ilya this season is a real achievement) and, among other things , gives such a pass .
Two general thoughts of the discussion, with which I completely agree and which are obvious from the outlook of Oskar Kucera:
1. A new contract with Willy (we are all a hockey family here, right?) Will be signed in advance. 2. This contract will be bigger.
In December 2018, Nylander was signed for a 6.9 million dollar cap hit. By the standards of the requests of modern stars, this is not much, and at that moment for me personally this amount looked like some kind of top of adequacy (the "leaves" should not have overpaid at least one of their stars). It was a bit of a shame that he didn't get a million-plus just for loyalty, but at the same time it was obvious that after three 10+ contracts in a row, Toronto simply had nowhere to take out this additional payment.
And Nylander played with his own money. And then, gradually, he justified them and played at a higher level.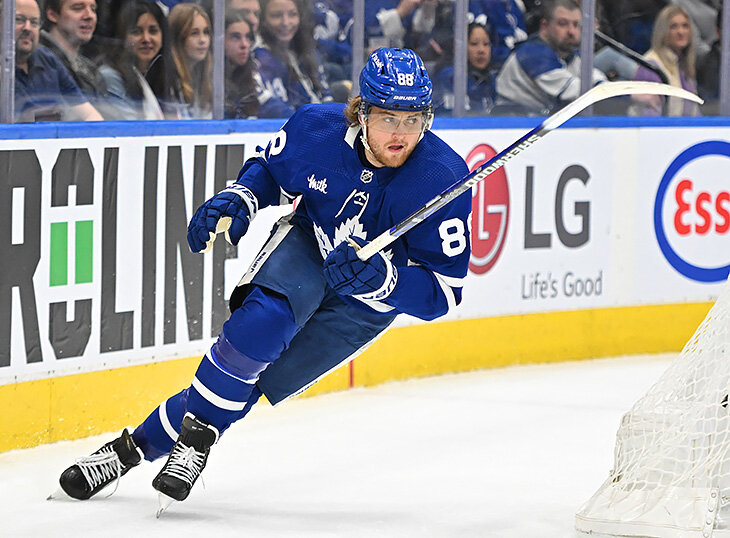 I can't say that I closely follow all the hockey players in the league, but I have a feeling that Nylander is showing the most systematic progress in the modern NHL. He plays without breaking seasons, without claims to "Hart", "Richard" and other personal awards. Even at Toronto, he is in the shadow of his bros Marner and Matthews.
But he was never considered a player of that magnitude.
At the same time, "Toronto" without him would definitely be bent. In terms of points scored, Nylander is on a par with Tavares every season, who earns 11 million – just at the level of a superstar. This allows the team to move forward on days when it is not going well, for example, at Matthews. This season, Mustache is not such a bursting scorer, but just a great striker – and right there is Willy with his 50+ points in 40+ matches.
His passes and shots allow you to catch a few matches in a season, and simply win in some – for a club that has chosen loyalty to four specific stars as its strategy, this is very, very valuable.
He plays more and more time and takes on new areas of responsibility – for example, last season he scored a lot of goals directly from someone else's penny in the majority (a player who is considered a pure techie). Since last season, they began to connect him to work in the minority.
The obvious confirmation of constant growth is the simplest statistics. Nylander is gaining more and more points every season. Covid knocked down the calculations a little, but in general, his performance is constantly growing.