17

Dec, 2022
"Messi didn't talk to him, didn't pass." Leo received Griezmann coldly at Barça – due to the fact that he thought too long
Argentina star Leo Messi and French national team engine Antoine Griezmann are the brightest players in the 2022 World Cup. Both seriously influenced the game of their teams, now they are waiting for a meeting in the final.
Leo has known Antoine for a long time – it didn't work for the Frenchman at Barça, it didn't work out right away to find a common language with Messi either.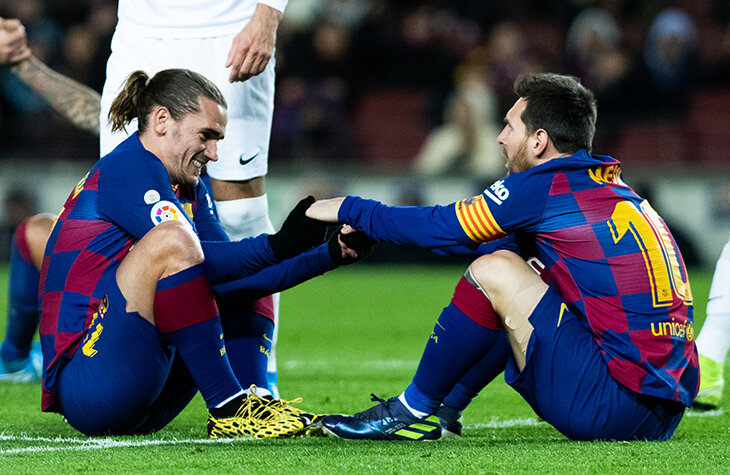 At first, Griezmann and Leo almost did not communicate (Antoine even treated him to mate – it did not help)
Antoine moved to Barca in the summer of 2019 – he played faded, but he nevertheless established contact with his partners. Once a week I dined with Alba, came up with a secret handshake with Ter Stegen, discussed mate with Suarez ( Griesmann considers Uruguay a second homeland ).
But to make friends with Leo Messi failed.
Two weeks after the transfer to Barça, Griezmann blabbed to the AS newspaper that Leo still hadn't phoned him.
The next time Antoine spoke about his relationship with Messi in early October, before the match with Inter. It seems that by that time communication had not gone well: "Messi is not one of those who talk a lot, nor am I, so it is not easy for us to establish communication. We are going in the right direction, I have already treated him to mate.
We need to strengthen the bond between us so that it has a positive impact on the game. He's been injured quite a lot lately, so it's been a challenge for us to make that connection so far."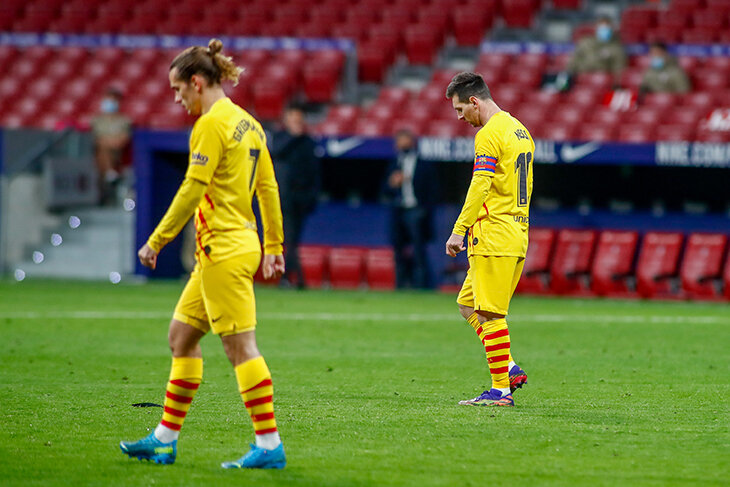 Perhaps Antoine himself was slightly to blame for this. Barça wanted to buy Griezmann back in 2018 – he refused, saying he did not want to turn into a "lieutenant Messi". It is unlikely that Leo forgot about it.
At the same time, it seemed from the outside that everything was in order between them: Leo rejoiced at Griezmann's goals and dutifully stood with him in a circle when playing rondo in training.
A former agent stood up for Griezmann – Leo was infuriated
Griezmann also started his second season at Barça sadly. And his transition was condemned even by the club's presidential candidate, Viktor Font: "Grieezmann's transfer was controlled by Bartomeu, but he is not a football person."
In November 2020, Griezmann's former agent Erik Olats aggravated everything with a careless statement.
"Antoine has moved to a struggling club where Messi is in charge. Lionel is both emperor and monarch, and he didn't take Griezmann's move very well.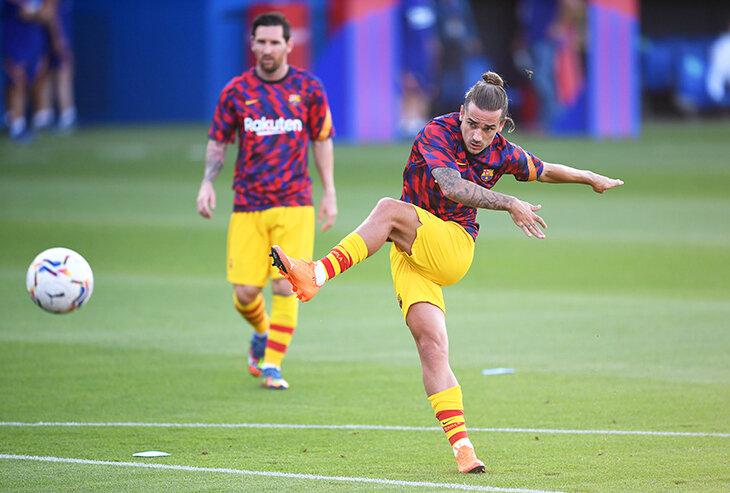 His attitude was bad, Messi made Griezmann feel it. Messi did not talk to him, did not pass him. He did everything to make Griezmann's adaptation go horribly.
I constantly hear Antoine say that he has no problems with Messi, but I have never heard anything like that from Leo, "said Griezmann's ex-agent.
Then Didier Deschamps and Bixant Lizarazu sympathized with Antoine, and his uncle said that Barca was doing everything to please specific people, not all players. Of course, with a hint of Leo Messi.
This hooked the Argentinean.
"To be honest, I'm tired of being the cause of all the problems at the club," Messi told reporters.
The fans took the side of Leo – after one of the training sessions, they scolded Griezmann for inciting him.
"I admire Leo and he knows it." It seems that before leaving, Antoine established a relationship with Messi
The Frenchman relieved the tension with a friendly remark.
"I talked to Leo when I arrived and he said he got mad when I turned down the first offer because he talked about this transfer publicly and I ended up turning it down. However, he said that after my transfer to his team, he would be with me until the end, and I feel it every day.
I admire Leo and he knows it. I have a great relationship with Messi," Antoine said.
Before Griezmann's return to Atlético, things really worked out for them – there were even warm hugs in matches.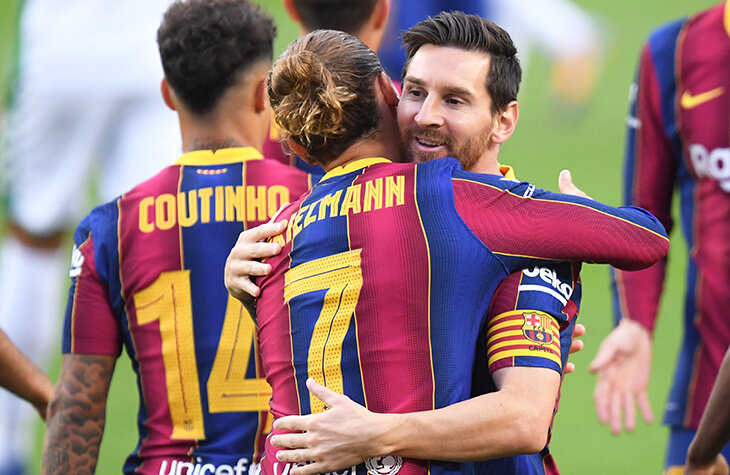 In the summer of 2021, Antoine left Barcelona. He has only 35 goals and 17 assists in 102 games to his credit, too weak considering the transfer fee (€120m).
In Qatar, both got in great shape: Antoine became an ideal assistant in the national team , and Messi's performance at the World Cup is fantastic.