18

Jan, 2023
Injuries continue to play a key role in the NBA. But it's not worth cutting back
I am disillusioned with the cult of medical progress in sports.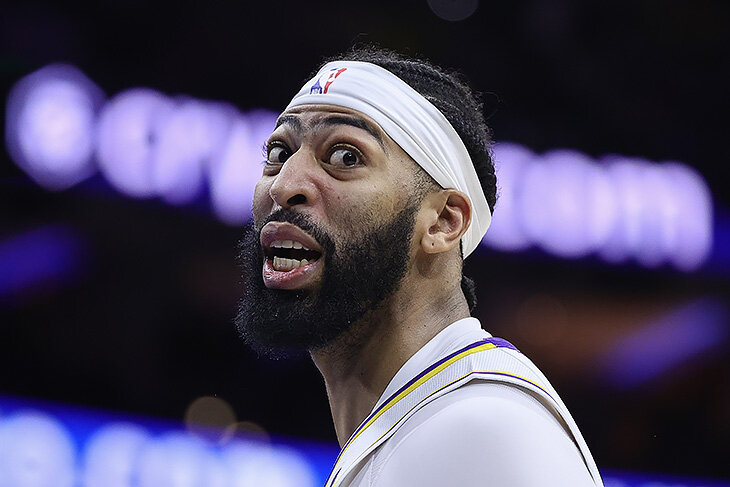 On the one hand, its results are obvious: age-old heroes do not leave the scene either in the NFL (Aaron Rodgers and Tom Brady), or in the NHL (Alexander Ovechkin), or in the NBA (LeBron James), or in soccer. Laudatory speeches are addressed to the development of medical technologies for the prevention of injuries. Athletes return to action after torn Achilles and knee ligaments in record time. Professionals are increasingly focusing on working with personal trainers and recovery specialists. Bad habits have left the sport, now athletes are increasingly competing in the severity of diet and sleep, the advancement of recovery procedures.
In North American leagues, even the rules are not shy about changing the rules to protect players, for example, from head injuries (American football) or overwork (reducing the number of back-to-backs in the NBA). The concept of "load management" (aka load management) has appeared, when basketball players are given rest. It's for the common good, though, right?
But is there something wrong with me, or does injury seem to play a bigger role in the NBA than before?
It's easy to google scientific papers on the subject. Here is a study of injuries in 2017-2021. 625 players and 3543 damage cases. Findings?
During this period, the number of injuries and the number of missed games increased.
Most often, players get injuries to the lower body: knees, ankles and feet.
Tendon and ligament injuries cause the greatest damage in missed games, followed by muscles, then bones.
Most often, injuries are received by players who spend 26-35 minutes on the court. Most injuries occur in the second half of the regular season.
Defenders are out with damage more often.
The number of players with injuries is always lower than the number of unique injuries, so there are indeed players who are at high risk of re-injury.
Injury frequency has been linked (among other reasons) to travel, jet lag, poor recovery, and lack of sleep. Most of these factors were leveled in the "bubble" during the pandemic, so the frequency of injuries then fell.
What it looks like for me personally in the 2022/23 NBA season: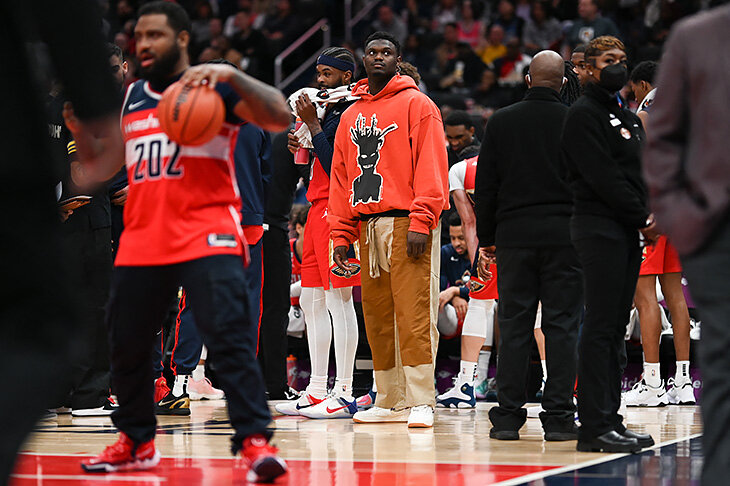 Atlanta have been trying to sell John Collins for three years now. And everyone in the league knows it's a pig in a poke because of injuries: The center missed eight games this December with an ankle injury.
The Celtics, with a healthy Robert Williams, are sure to make a splash in the playoffs. If he is healthy, of course. Plus, you will have to achieve results without Danilo Gallinari, who tore the crosses in his knee.
Everything is sad for Chicago, but who knows how things would have been if Lonzo Ball had been healthy. True, the news about the condition of Ball's knee looks quite disappointing. The guy is 25 years old, but it is not clear when he will be able to run again, let alone play basketball.
Dallas signed Kemba Walker, although he was left unneeded for a long time, as the league is very skeptical about the condition of his knees. Now he is 32 years old, he began to decline even before his 30th birthday.
Detroit's Cade Cunningham seems to be really talented. But in his debut season, he did not even play 65 matches, and now he underwent surgery on his lower leg. 76 matches in two seasons is not a problem, he is only 21 years old.
The Clippers will be contenders if Kawhi is healthy. But you still need to heal a little.
Anthony Davis – MVP! In a sense, he will show everyone (when he returns after an injury).
No. 2 pick Chet Holmgren broke even before his debut in the NBA regular season. It seems to be like a year.
New Orleans will make some noise in the playoffs if Zion goes without injury. I missed the 2021/22 season completely. Now he seems to be healthy, but any discussion of Williamson's knees makes me want to knock on wood. No, he left again.
Miami's Jimmy Butler has made it a rule in the last five years not to play more than 60 games in a season. In the 2018/19 season, there were 65 games – a bit too much, of course.
Poor Jonathan Isaac from Orlando hasn't played at all since 2020. By the age of 25, he had collected an impressive collection of injuries.
It feels like medicine is running fast, but basketball is running even faster.And in the literal sense: if I were asked why injuries continue to play a key role in the balance of power in the NBA, then I would answer that the problems of modern basketball are a reflection of its own strengths. That is, just as the pace and spacing distinguish basketball-2023 from any other era, so the need to run a lot / fast and cover significant distances (especially on defense) undermines the ligaments and joints of the players.