29

Jan, 2023
Inaki Williams' streak ended. He played 251 La Liga games in a row – that's over 6 years
The legendary streak of Inaki Williams from Athletic was nevertheless interrupted – for the first time since April 2016, the striker could not enter the field in an official La Liga match. Athletic lost 0:1 to Celta.
A Basque with a Ghanaian passport lasted 6 years, 9 months and 22 days.
What's wrong?
In the quarter-finals of the Copa del Rey against Valencia (3:1), Iñaki played 88 minutes, made two assists and helped Athletic to reach the semi-finals. However, after the game, Williams unexpectedly complained of muscle discomfort. Basque was included in the application for the match with Celta in the championship, but at the last moment was removed from the protocol, he was not even on the bench.
Not too long ago, Williams almost broke the streak. 
In September 2022, Iñaki pulled ligaments in his right knee, but recovered within a week. A month later, the striker went out for the 246th time in a row and repeated the record of the defender Manfred Binz. After that, Williams risked missing the game a couple of times due to illness, but he always recovered and entered the field at least from the bench.
Williams didn't miss 251 games – a La Liga record
The last time Williams did not go out was in a La Liga match on April 7, 2016 – it was the 33rd round of the 2015/16 season, Malaga – Athletic.
Since then, no passes.
• Season 2015/16 – 5 matches;
• Season-2016/17 – 38;
• Season-2017/18 – 38;
• Season-2018/19 – 38;
• Season 2019/20 – 38;
• Season 2020/21 – 38;
• Season 2021/22 – 38;
• Season-2022/23 – 18;
251 matches in a row – a record of the championships of Spain.
"The most incredible thing about Iñaki is that he is a striker. This is a difficult position for such a long series of matches. Forwards are exposed to many shocks. They all have to be very well prepared to play one game after another, – admired Juan Antonio Larrañague, who played 202 games in La Liga non-stop. "I suffered every day myself. Not always gave out 100% of their capabilities. Played with pain many times. And as a result, I developed traumatic arthritis in my big toe."
Iñaki has consistently played at the start – only once in six full seasons he started less than 30 times (28 in the 2020/21 season). The best result is 36 starts in the 2018/29 season. In the current campaign, he generally started in all rounds before Celta. During the series he scored 50 goals and gave 51 assists.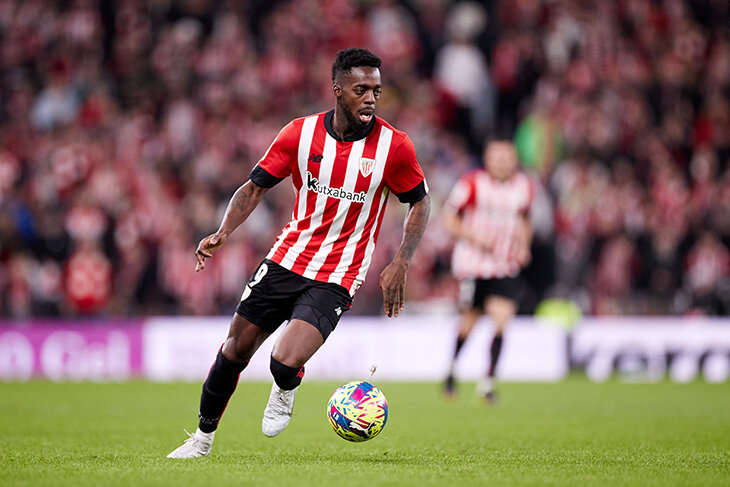 During this time, Athletic changed five coaches and the president. Huge changes also took place in the life of the player himself: Inaki received Ghanaian citizenship and played at the 2022 World Cup in Qatar. At the heart of the Basques, his brother Niko made his debut and gained a foothold.
What about other leagues?
There are more powerful results, but goalkeepers are in the lead everywhere.
Serie A leader is Franco Tancredi (Roma) with 258 caps. In France, the first place is held by keeper Fabien Coul (307 matches), who spent his entire career at Auxerre. 310 – Premier League record holder Brad Friedel.
All of them are vastly behind the legendary Bayern goalkeeper Sepp Maier – 442 matches in a row. 13 seasons without a single pass.
In December 2022, Williams admitted that he does not think about Zepp's record and just wants to bring maximum benefit to the team: "The striker must score goals. I try to enjoy every game and stay calm a few meters from the goal."