26

Jan, 2023
He retired from football at 26 and beat blood cancer. The story of the most unusual manager of our football
Interview with Dmitry Kortava.
You may have never heard of Dmitry Kortava, but most likely you have come across his work.
Kortava played in the First and Second Leagues (the best result was 10 goals for Metallurg Lipetsk in the 2014/15 season), and at the age of 26 he ended his career and quickly turned into a manager. He helped the Dutch from Hypercube, who tried to reform our football, and recently he has been modernizing the FNL: he is making an index of spectacular teams, creating an educational program for players, and much more.
But that's not all. Kortava simultaneously works both in professional football and in the biggest Russian YouTube phenomenon of 2022 – Medialiga. There, Dmitry is responsible for the entire sports component, including the change in the traditional football rules, a report on which he wants to send to Arsene Wenger.
Alexander Dorsky met with Kortava and asked about such a non-standard career.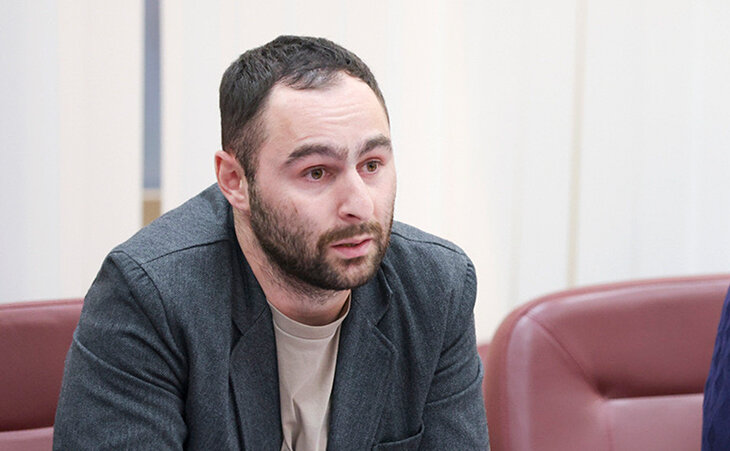 ***
– You ended your playing career at the age of 26, without rising to the RPL. How do you rate your career? 
– With my level of talent, I have achieved a lot – I spent more than ten years in the First and Second Leagues.
I did not receive a quality football education: at the age of eight I went to the Moskvich school, there was a good coach, but there was no awareness. Seventh-eighth grade – football has faded into the background. It was necessary to move to a higher level earlier – I did it only at the age of 15, when I moved to the FSM. My coach was Peter Semshov, Igor's father. Semshov Sr. is very tough, but this is exactly what I needed: I understood what a team is, respect, work to the end.
Torpedo, Fakel, Luch – I managed to play for fairly well-known clubs. In Lipetsk "Metallurg" it turned out to score a lot. I regret that I never got to the RPL. This is a major sporting disappointment, but it's definitely not something I can't forgive myself. I jumped over my head.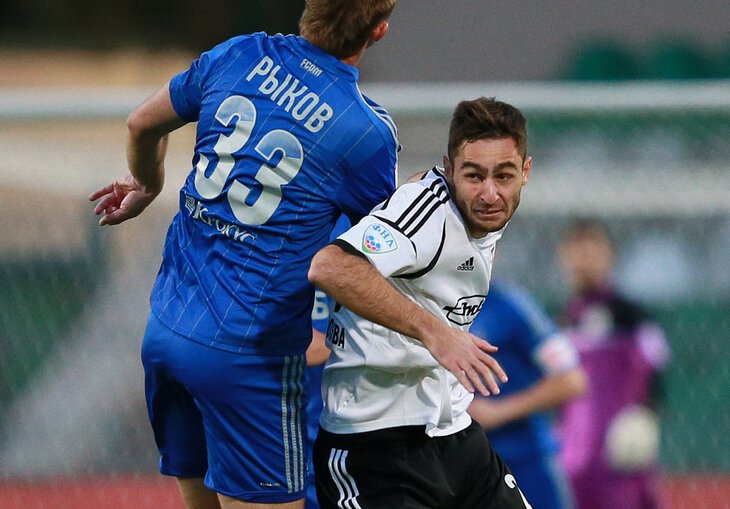 – You said that your career was turned upside down by a meeting with Eduard Bezuglov (now he heads the medical headquarters of CSKA, before that he worked in the Russian team).
– Yes, thanks to him I realized that I did a lot of things wrong: recovery from training and injuries, nutrition. For example, in the Second and First Leagues, when a player was injured, he was told: "Rest, anoint something." Bezuglov and Maria Burova were shocked by this approach, they told how to get in shape after an injury. Now, it seems, everyone already understands that injured players do a much larger amount of work, and at the same time, it is specific.
Already in 2013, I got a massage roll and elastic bands – Bezuglov told about them. Before training, there were additional exercises. I prepared food for trips, drove it in containers so as not to eat sandwiches. Wearing compression gaiters. Then I played in the Second League, other players looked at me like I was a fool.
I understood that such a reaction was due to a lack of knowledge. Therefore, I decided to close this segment – to create a public "Football Affairs", in which I published advice from coaches, doctors, psychologists, and great players. Plus, I understood that I wanted to stay in football, most likely in the RFU, so I need something that they can take me for. Not just for getting to know someone.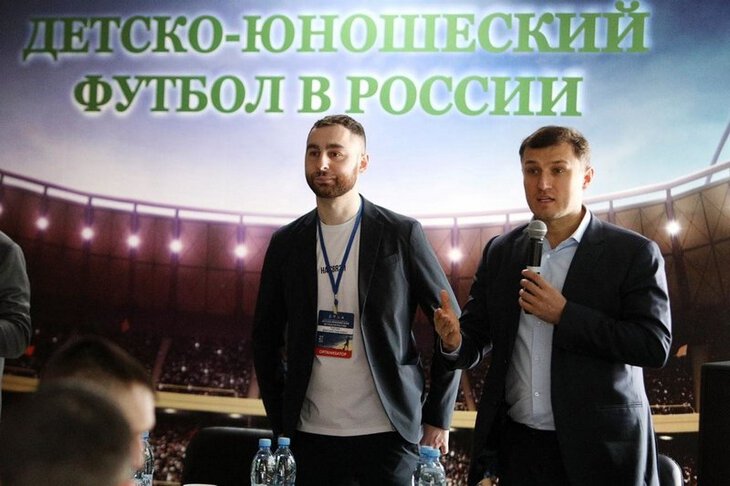 – When you finished your playing career, you already had "Football Affairs", you understood how to move on. Why are you worried about others?
– In the summer of 2017, I ended my career. A few months later, I felt that I was not fully realized, so I started training again. Just in case – all of a sudden in a year I will resume my career. I rolled into training – and got tired very quickly. Thought it was because of the break.
He also got a job at the Rodina Academy as an assistant coach in the children's team. Early January 2018, cold, two workouts in a row in a day. Came to the locker room – terribly shivering. I went to the shower, turned on the hot water, but did not come to my senses.
I called Bezuglov, he advised me to go to the hospital. Donated blood, took pictures. The doctor calls: "You have leukemia." She said it in a completely calm tone. They left me in the hospital for the night – I called Bezuglov and sent him the results. He told me not to worry about anything, they would find the best doctors for me.
What was your first thought when you heard the diagnosis?
– I'm rather suspicious: whether they put me in the squad or not, whether something will turn out or not. When I heard about leukemia, my brain somehow blocked all negative thoughts. Perhaps they came only once – and then not for long.
One of the most important things with cancer is not to beat yourself up, not to visualize the worst scenario. I had an unconscious defense thanks to the brain, I always believed that I would win.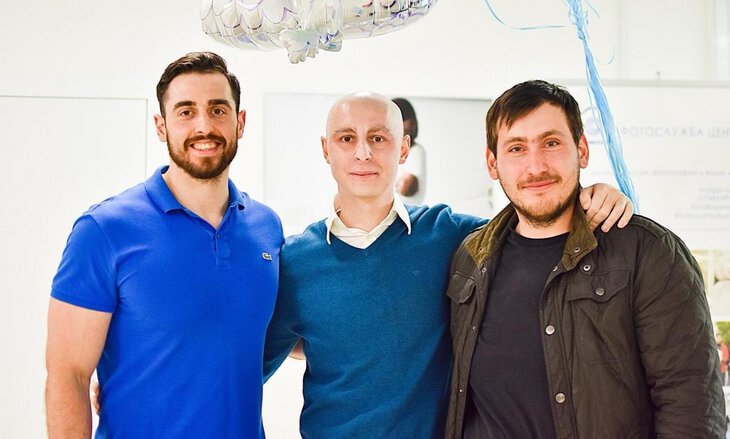 – Did the doctors say what influenced the development of the disease?
– Stress has a lot to do with it. Already ill, I read a lot – including about a sharp change in activity. I had a development plan after my playing career, but I wanted to progress faster, so I was worried. Plus, at some point he changed his lifestyle: he ate when he wanted and what he wanted, he lost his sleep, the level of physical activity decreased.
During my illness, no one turned away from me, my mother was always there, her role is key. Complete care: comfort, helped to eat right, take pills on time. Thanks to everyone who helped. I am grateful to football: because of it, my moral and volitional qualities are at a high level, I can endure. Droppers, pills, procedures, to put it mildly, are not the most pleasant stories.
– Have you been treated in Russia?
– Yes. Of course, the parents had thoughts that it might be better to go to Germany or Israel, but Bezuglov assured them that the doctors and conditions at the Hematology Research Institute in Moscow were excellent. I learned about this conversation after the fact. I confirm that everything is in order at the Hematology Research Institute in Moscow, both with doctors and with equipment.
– The most difficult – droppers?
– One of. A very complicated story – with bone marrow transplantation. I had an autologous transplant (with my own bone marrow stem cells). It's hard: strict quarantine, complete destruction of immunity, you can't eat or drink for several days, you are constantly under droppers. The last days of quarantine were sick just from the sight of a dropper.
Some are unlucky, they cannot transplant their stem cells, someone cannot find a suitable donor. We don't have a large donor base in our country yet. Becoming a potential donor is easy, you just need to donate blood.
– How long did the treatment last?
– There were several stages. The first is treatment in the hospital, about a month. Then several times a week you go from home to IVs, then a bone marrow transplant. After it, the tests are checked, for two years you have been on maintenance therapy, you come several times for droppers, and once every three months you have a bone marrow puncture.
If within five years everything is clean – excellent, you are considered completely healthy.
– Now something reminds of the disease?
– After leukemia, disability is issued, the state provides many benefits. I never used anything. I am a healthy person inside.
Kortava helped the Dutch from Hypercube: why did the project fail? Developed the entertainment rating of the First League teams – Alania got a special patch on a T-shirt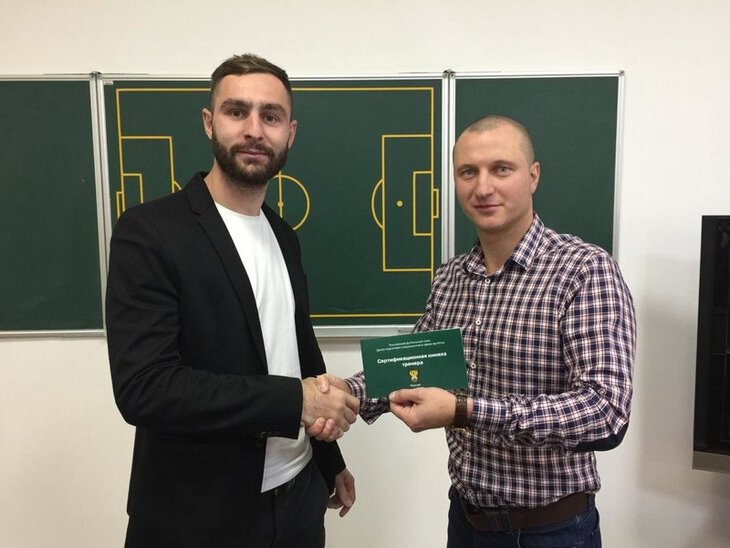 – As a result, after the end of your career, you ended up in the RFU.
– Yes, I got into the selection department of national teams. It is clear that breeders travel around the regions, but it is impossible to travel all over Russia. In addition, there are Russians who do not live in Russia. Therefore, we came up with a button on the RFU website: anyone could fill out a questionnaire, attach videos that got to us. This is how we learned about the goalkeeper of the London Arsenal, born in 2005, Alexei Rojas Fedorushchenko.
In 2021, I was one of the RFU employees who was in constant contact with Hypercube (a company from the Netherlands that is behind the reforms of the Champions League, Europa League, Euro, Danish and Austrian championships, worked with Russia in the summer of 2021 – Sports.ru) . We told them about the peculiarities of our football, prepared them for conversations with club representatives. This was necessary so that no one would say that astronauts had arrived from the Netherlands and were trying to teach something. Hypercube and personally its head Peter Nieuwenhuis perfectly understood all our peculiarities, but, unfortunately, all the same, in response they received remarks even worse than jokes about astronauts.
– The most common complaint against Hypercube is that the format that they represented as the main one was not used in any championship.
– Hypercube did not come to Russia with the solution that we need. They spent more than a hundred calls on zoom with club leaders, coaches, players, journalists, fans. At the first stage, the pros and cons of Russian football were determined. Then Hypercube got a base from which it was possible to construct formats. The majority said that the number of teams in the RPL should not be changed, but more matches should be played and made more spectacular.
Therefore, the Hypercube proposal is a reflection of the opinion of people who have been working in Russian football for many years.
Often on calls Peter was run over, but in most cases he returned the interlocutor to a normal conversation. He was asked: "Where did you get that we will earn so much?" He replied that Hypercube did research based on data from other leagues, including those that the company reformed.
– Why did the project proposed by Hypercube stall?
– This is a project of a very large reform, people need to be told about it. There was media support, but after the fact it became clear that it should have been stronger. Temporarily won those who wanted to leave everything as it is. They did a good job: through various sources, they emphasized the minuses of the reform, not to mention the pluses at all.
– After you finished working with Hypercube, you went to work at the FNL. What are you doing?
– I am more involved in projects for the development of the sports part of the FNL – for example, I convinced that there should be 18 teams in the league in order to live in a weekly cycle (before that, they played in two days for the third and in three days for the fourth – Sports.ru). This is not possible when you spend most of your time on the road.
The calendar is just a step. We ask the hosts to put ice barrels in the guest locker rooms (for restoration – Sports.ru). They also agreed that the leading surgeon of Russia, Evgeny Goncharov, would operate on injured players of the First and Second Leagues.