2

Feb, 2023
"Haas" opened the season of presentations in "F-1"! Without Schumacher, the livery became double: white from the nose and black from the sides
The off-season in Formula 1 is over, the period of car presentations has begun. Haas was the first to perform : the American team did not dare to show a new car, they showed only the livery, and then in the form of renders. But did not disappoint!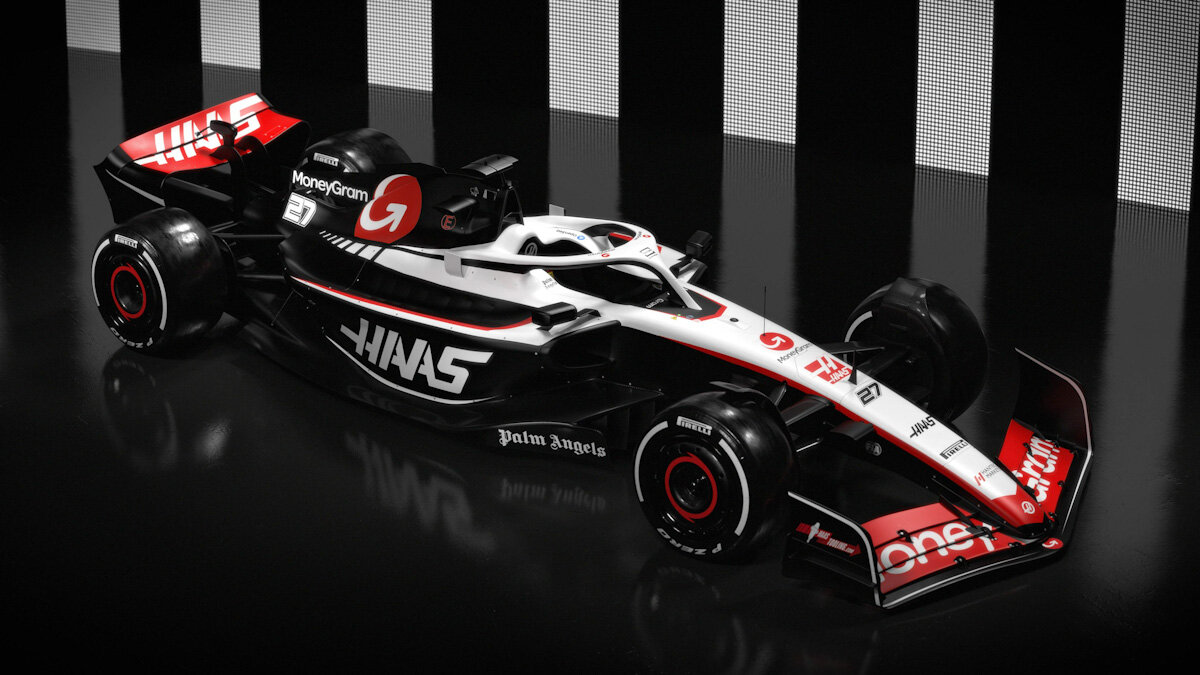 With the advent of 2023, Haas has undergone major changes, which could not but be reflected in the colors. After two seasons, the team left Mick Schumacher , who gave way to veteran Nick Hulkenberg, along with the young German, his sponsors also left. At the same time, the team found a new title partner – for the first time since the break with Nikita Mazepin and his father's Uralkali company.
So the financial situation should be all right – at least the bosses are bragging that the Haas budget is approaching the spending ceiling. How the changes will affect speed, we will see at the tests at the end of February, but it was worth parting with Schumacher if only for the sake of a more elegant color scheme. Mick came to F1 with blue 1&1 stickers that didn't fit in with the red and white livery, and the new title sponsor MoneyGram was obviously being matched. Haas even updated the logo by combining two red symbols.
The livery designers retained the traditional colors but focused on black – we haven't seen such a dark Haas since the infamous Rich Energy epic in 2019. Then Haas gave up the usual set of colors (white, red, black) and rolled out a completely black livery with the addition of gold – for the sake of a sponsor who did not fulfill his obligations.
In 2023, traditional tones are in place, but the image has changed significantly. However, the two dominant colors are spatially separated, and the foreground remains almost the same as last year. But with improvements: a simple style of numbers (the slope rhymes with the style of the "Haas" lettering on the rear wing), red and black stickers that do not hurt the eyes. The only omission was to sacrifice the team logo on the front fender. The round letters don't fit well with the square ones in the background, but the sponsor is the sponsor.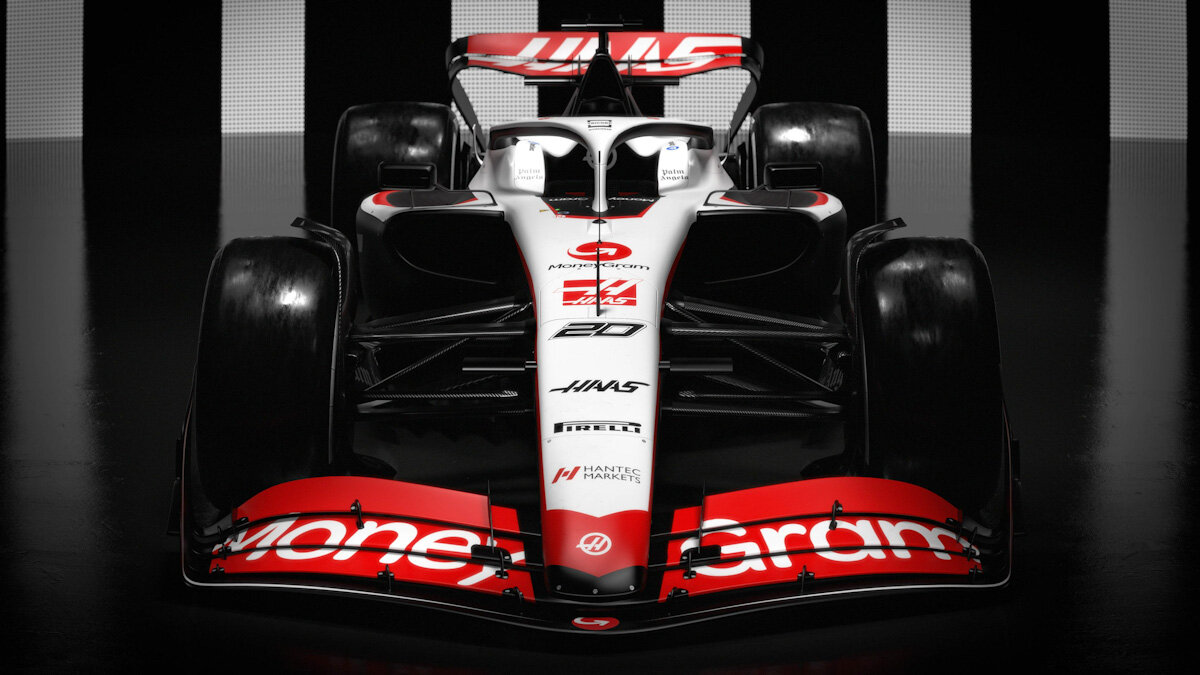 When viewed from the side, the two-faced VF-23 becomes almost completely black, but the same strict style is maintained. They decided not to scatter red accents: they are applied very selectively and very successfully. It looks great, although the white "Haas" lettering pales against the background of the dominant sponsor logo – the livery once again emphasizes that MoneyGram is in the first place (including in the official name of the band).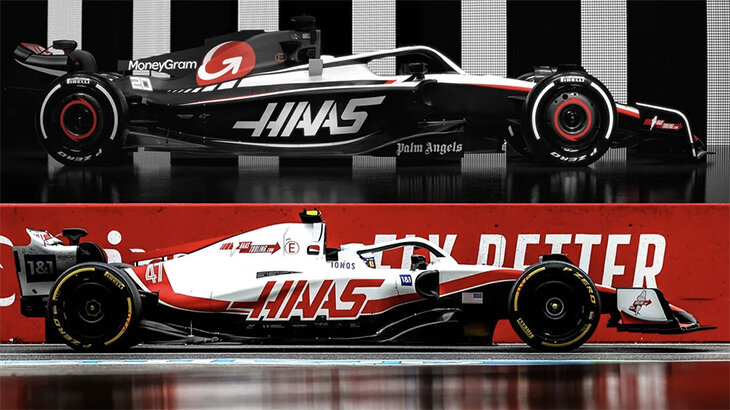 The details are all right too: light lines, a visually refined halo, discreet texture in the rear, barely noticeable "twists" on the disks – a reference to the "arrow" of the sponsor.