24

Jan, 2023
Fedor Emelianenko against trash talk: criticizes Conor and Petr Yan, does not swear because of religion and conquers the West with modesty
Fedor Emelianenko is a global brand. A silent Russian fighter with a huge cross on his chest, who, with modesty and unemotionality, conquered fans in Japan, the USA, and Russia.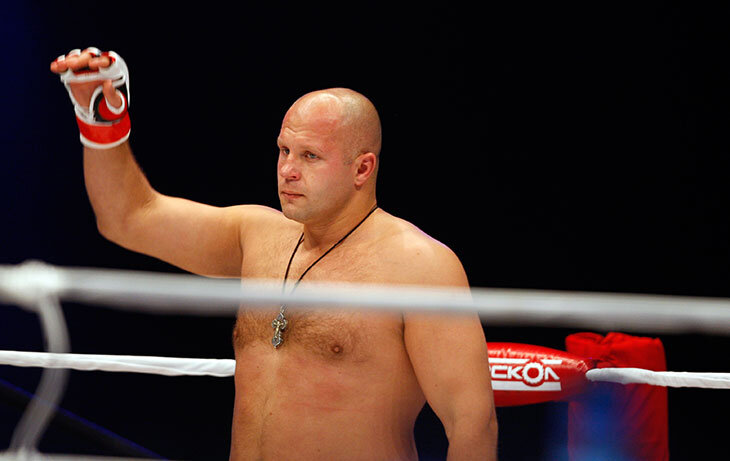 Why is Fedor Emelianenko against trash talk and how did he build an image around it?
Emelianenko was not always calm – faith helped. He built a temple in Stary Oskol, quit gambling and no longer swears
Before the fight, Fedor Emelianenko is calm: he warms up in the locker room and chats with the team. He comes out with a stone face, looks down – almost does not raise his eyes to the opponent. He knows how to control emotions, but this was not always the case.
In Japan, Emelianenko was nervous and played cards to distract himself. It became a tradition, so the deck was always taken to the locker room. But after the churching, Emelianenko refused to gamble: "My calmness appeared over time. For me, this is part of the preparatory phase. When I'm in training camp, I work on controlling my emotions."
Religion changed Emelianenko and made him calmer. He invested in the construction of the Church of the Holy Mother of God in Stary Oskol, where the Fedor Team fighters go. Instead of the gloomy Era melody from Pride, Emelianenko chose Russian motives. At first he used "Oh, it's not evening …" for a long time, and went into battle with Timothy Johnson under "Our Orthodox Faith".
Emelianenko is considered closed – he rarely shows emotions. The most sincere episode from the past is the brother's fight against Mirko Cro Cop. Fedor Emelianenko watched it in the locker room when Alexander lost by knockout after a high-kick. Emelianenko Sr. was nervous and swearing – this was caught on video.
When Emelianenko became a believer, he refused to swear: "I have a negative attitude to swearing, this is a blasphemy against the Most Holy Theotokos. Foul language is scary, it is the language of demons. As soon as I became a believer, I don't have this anymore, I didn't swear much before. But there were some moments, something happened, it was in a past life, I have already repented.