30

Jan, 2023
Emelianenko's money: how much he earned in Japan, accumulated during his career and will receive for the last fight
Japan is the main country in Fedor Emelianenko 's sports career . The RINGS organization was the first for Emelianenko at a professional level in MMA. He later fought for Pride, the biggest MMA promotion in the early 2000s. Fedor's exhibition fights also took place on the territory of Japan. There he resumed performances and regained interest.
Everything around Emelianenko's money in Japan: a fictitious contract, the first million, problems with the mafia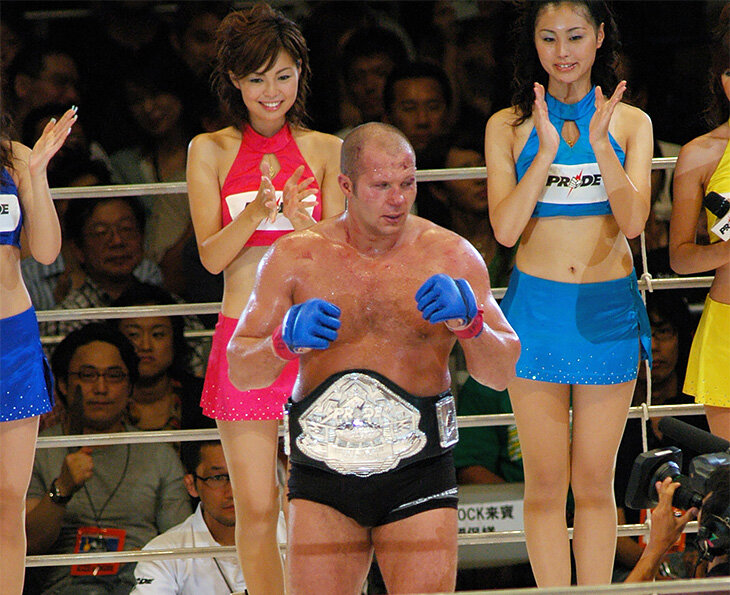 "Sport-Express" investigated the topic of Emelianenko's income. In RINGS, Emelianenko started with a gift tape recorder and a maximum of 30 thousand – two fights before going to Japan generally took place in Tula. Pride later made him the highest paid fighter ever and paid close to a million per fight. Emelianenko then saw such money only in Fight Nights and Bellator.
In 2006, the MMA Weekly website showed income data for fighters in Pride, citing a report from the Nevada Athletic Commission. According to them, then at the Pride 32 tournament, Emelianenko received 100 thousand dollars. This amount does not include the bonus for winning. MMA News explained : if you add all the cash contributions, Emelianenko's fee grows to just one million.
Blogger Artem Tarasov (now a pop MMA star) later expressed a different version of Emelianenko's earnings in Japan: "Everyone thought that Fedor received millions in Pride. It didn't happen, he got a penny there." Tarasov called Emelianenko an MMA legend without money. So he explained his motivation to continue his career as a fighter, but confirmed the thesis about a million from Fight Nights.