26

Jan, 2023
€250,000 and another half salary are beaten out of the F-1 rookie by the court. Effects of a Grand Prix Path Financing Loan
This is how racers without sponsors break through.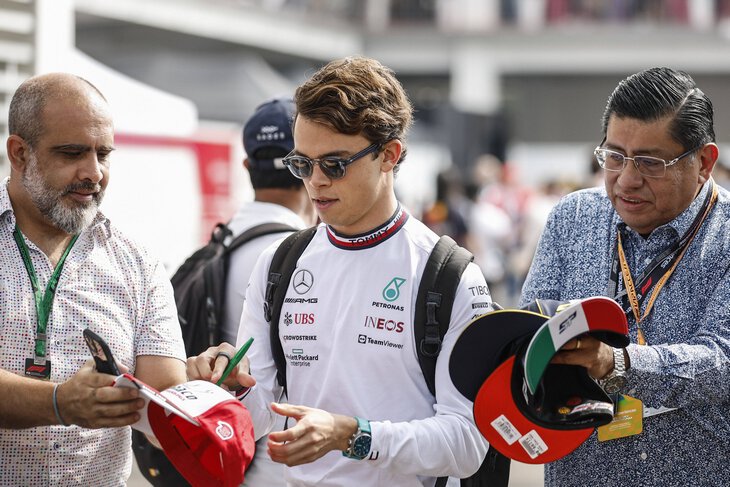 In Formula 1, for several years after the introduction of the ceiling on the costs of teams (development and production of cars, relocation, capital investments), they are also discussing the salary cap for pilots – $ 30 million for two.
And the racers are predictably against – and an extremely amusing moment appeared in their arguments: the need to settle with investors who pay for the way in the youth series and the Grand Prix.
"In all youth series, everyone has a sponsor or someone who pays for performances. They expect to return investments through a percentage of the contract when the driver gets into F-1 or somewhere else. If you introduce a limit, young riders will never be able to return this money. The restriction will hit the junior championships, "said Max Verstappen .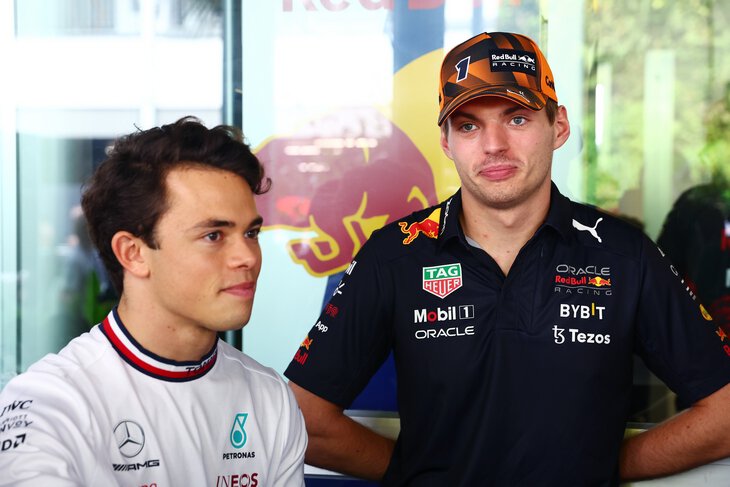 It's incredibly difficult to break into F1 anyway – even if you have a sponsor or an investor, he, of course, wants to return the investment in the future, and you have no choice. If you limit salaries, it will become more difficult to find investors. Or they will be willing to pay significantly less. And this will make it even more difficult to get into F-1, the son of a businessman with a fortune of $ 200 million, Lando Norris, agreed.
"Many of us were invested a lot in our youth, and this needs to be returned – usually you want to do it, because the future of young generations is at stake," Lewis Hamilton also emphasized.
In "F-1" conceived to limit the salaries of racers. The reaction is "we are risking our lives!", "they earn money on us", "we need to pay off investors"
What did they mean?
2023 has just begun, but it has already proven them right – just look at the lawsuit against Alpha Tauri newcomer Nick de Vries in the Netherlands.
The former McLaren Academy member, Mercedes reservist and Formula E champion has been sued in an attempt to just repay a loan taken to finance a path to F1. The Dutch Financial Times laid out everything – the loan scheme, the conditions, the percentage, and the claims.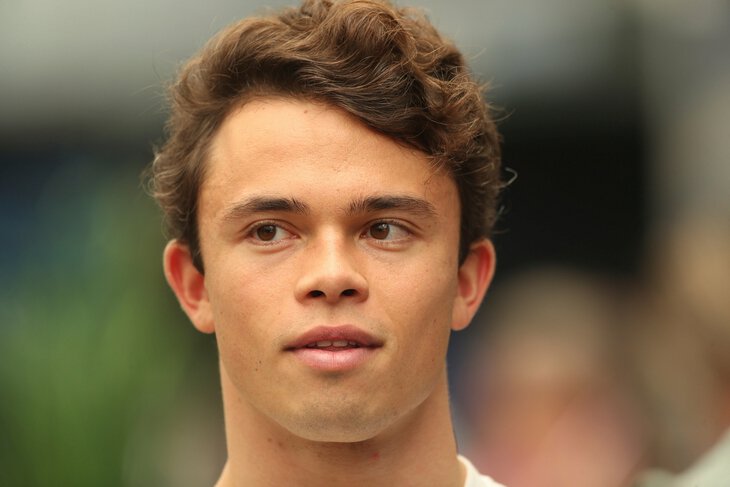 By 2018, the world champion in karting and Formula Renault 2.0 champion Nick de Vries slowed down a little in development: in three years in Formula Renault 3.5, GP3 and F-2, he won only four races and from 2015- never finished a season in the top 3 overall. Although he retained his membership in McLaren (and even in the Audi program), however, for 2018 he had to seek funding on his own.
Nick decided to go for a promotion – to one of the strongest F-2 teams, Prema. There he was given a price tag of 500,000 euros per season – 100,000 were invested by his sponsor, the Jumbo supermarket chain, and another 150,000 de Vries himself paid from a deposit for playing in the Racing Team Nederland in endurance racing.
The remaining 250,000 he borrowed from the investment company of a familiar father, millionaire Jeroen Schothorst. Conditions – 3% per annum + 50% of the fees for any activities related to F-1. If Nick did not get a place by the end of 2022, the contract was closed and the loan was written off.
Since then, Nick has won the F2 title (but for ART in 2019 – Prema replaced the Dutchman with Mick Schumacher), switched to the Mercedes system, became the world champion in Formula E, and … Yes, he ended up in F-1 – just in 2022. But – as a reservist of the German team: he worked on a simulator and skated Friday practices. And not only for Mercedes (at the French and Mexican Grand Prix), but also for Williams (at the Spanish Grand Prix) and Aston Martin (Italian Grand Prix).
The breakthrough and triumph happened just in Monza: due to the sudden appendicitis of Alex Albon, Nick received the Williams combat cockpit, qualified, finished the race in the top 10 and returned to the list of contenders for the start in 2023. As a result, on October 8, 2022, de Vries ended up at Alpha Tauri.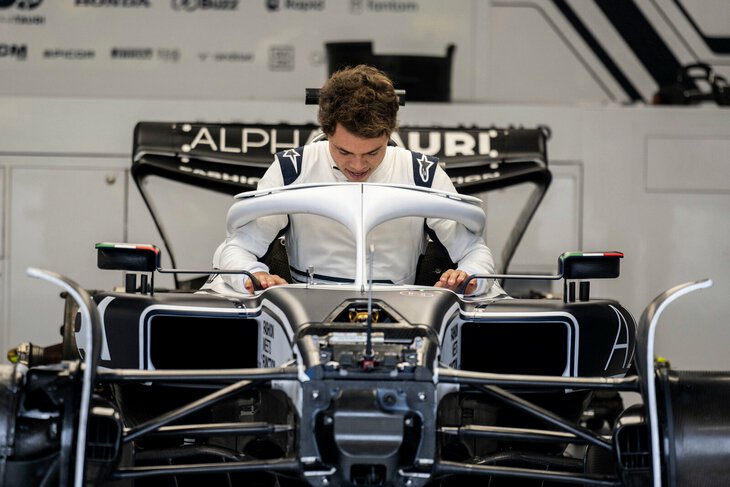 And with the advent of the new year, instead of closing the contract and stopping interest payments, Nick received a subpoena – because Schothorts said he knew nothing about the changes in the protégé's career – Nick did not comply with agreements to provide information about earnings, contracts and transfers.
The investor really sees some grounds for the court: after all, Nick made his debut in 2022 and also signed a combat pilot contract for 2023 until December 31, 2022. You can also imagine what is meant by "lack of information" – most likely, we are talking about de Vries' first sudden Grand Prix. One can imagine how the investor found out about the debut on TV – after all, the Dutchman had no time at all for anything in the preparation process:
"The call caught me when I was in the paddock – sitting quietly, drinking coffee and resting. And then they called me from the Mercedes and asked me to go down to the motor home as soon as possible, and then we went to Williams. There was an exciting moment. It all happened literally an hour and a half before the start of the third practice – literally at the last second, so we had a lot to do. Everything happened in such a hurry."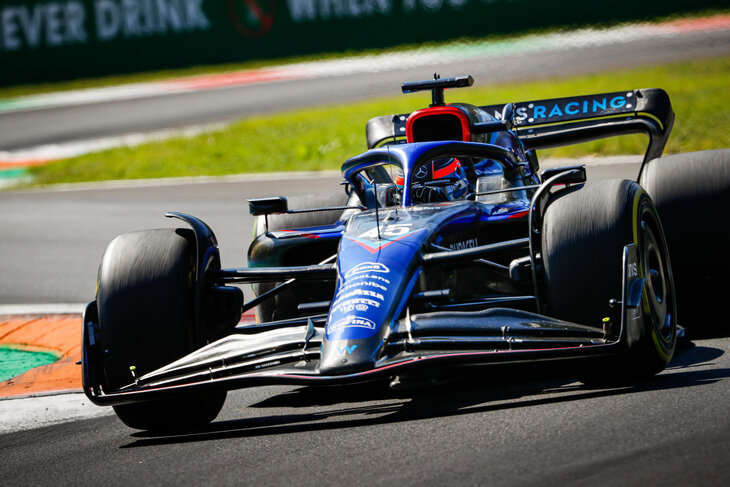 The F-1 debutant could not get out of the car due to pain and fatigue. Didn't sleep the night before the race because of a sudden chance in someone else's car
There was also no clarity on the discussion of the fighting place in F-1 for a very long time:
"The racer market is more volatile than cryptocurrencies," de Vries said of the prospect of moving to a permanent basis. – I don't know if I'm really in such an advantageous position that I can choose a team myself. To a large extent, I have no influence on the situation and it is not under my control. We have been in contact with Alpin since July. I actually flew to Austria to meet [the boss of all Red Bull drivers] Helmut Marko. These are facts. I can say that I will be happy to place a prize pilot in any team. Not everything depends on me".
By the way, after signing the contract with Alpha Tauri, Nick made an interesting remark:
"It's amazing how shameless some people are. I haven't heard anything about someone for a long time, and they didn't really support me, and now they are back in touch. "
Prior to this, Nick changed his manager – at the request of Nick's lawyer, refusing Schothorst. The driver's defense version: the whole process is just revenge for this, because Nick has already paid 190 thousand euros under the contract and offered to return the loan in full (that is, increase the amount of payments to 440 thousand), but the investor is trying to squeeze out more.
Schothorst made a separate statement to De Telegraaf: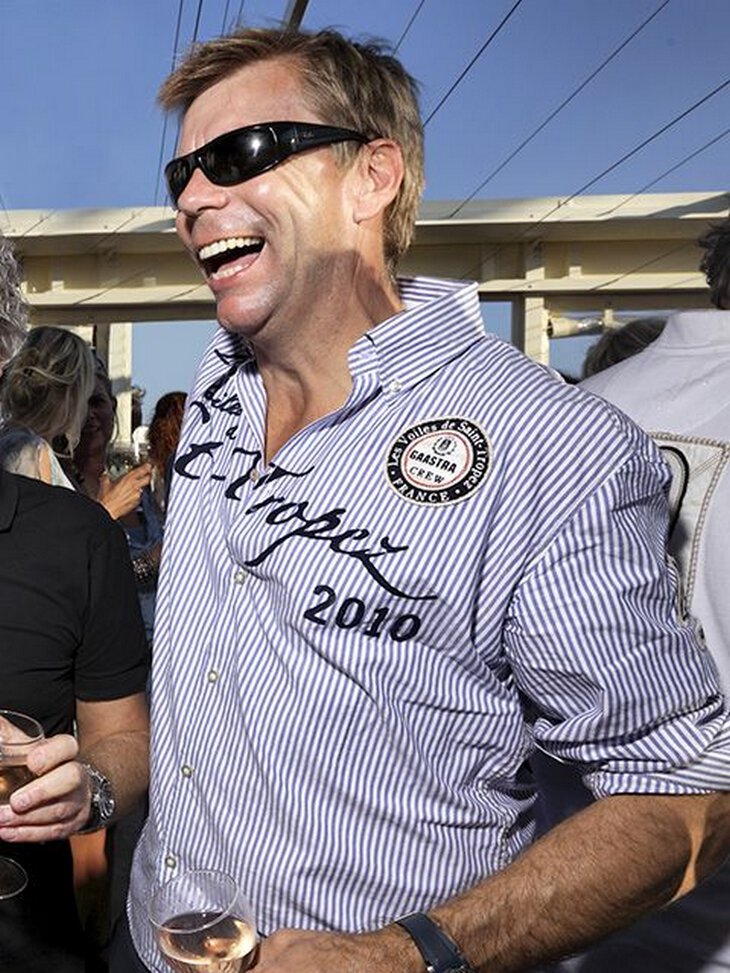 "Let me first say that it is fantastic for Nick to succeed as a Formula 1 driver. It's fantastic that we will see two Dutch drivers at the Dutch Grand Prix.
We invested in de Vries' career at a critical moment – and when no one else wanted to do it. Now we have several different ways of interpreting the agreement reached between us at that moment.
These things happen, and in the end, unfortunately, we cannot avoid going to court.
We really would have preferred a different course of events, but that doesn't affect the fact that as a racing fan I wish Nick all the best in his continued career."
At the same time, according to the Dutch RacingNews365 (collected by one of the most respected journalists in the paddock, Dieter Renken), Nick's salary in 2023 will be $ 2 million before taxes. It turns out that de Vries only runs the risk of getting a couple of hundred thousand.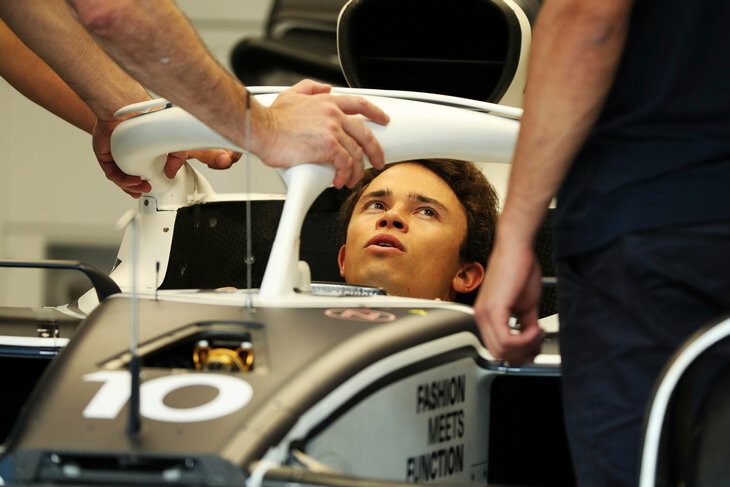 That's how hard it is to break into motorsport for racers without strong sponsorship or factory support!