27

Jan, 2023
Dziuba in CSKA – a rumor for half an hour. But we almost believed after the words of Vladimir Fedotov
He said that the club was watching Artem.
Friday evening was cheered up by a quote from CSKA head coach Vladimir Fedotov – he made a compliment to Artem Dziuba, and this very much reminded me of the preparation for signing the striker.
What did the CSKA coach say about Dziuba?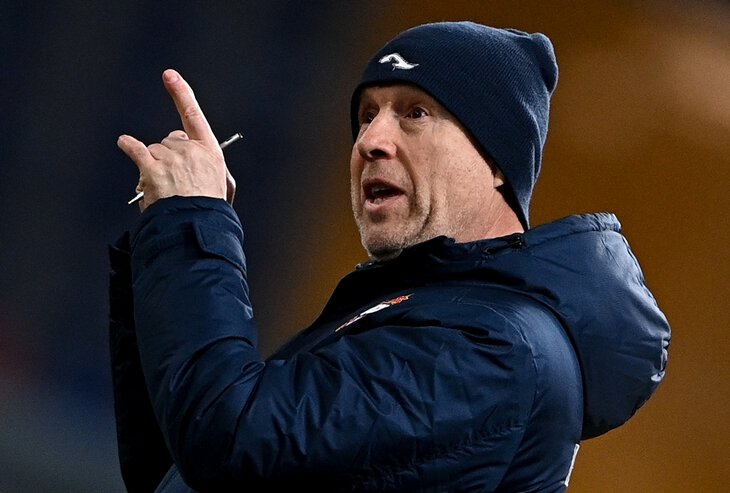 At 19:28 Moscow time on Friday, a comment by Vladimir Fedotov appeared on the Match TV website, the author of the news was Evgeny Dzichkovsky.
Here is their mini-dialogue in full:
– I don't know anything about the fact that Dziuba may be with us, but we follow his attempts to find a job. For now, I don't want to talk about it. When it comes to transfers, there is always room for action, but as you know, they love silence.
– Does Dzyuba's level potentially correspond to the level of CSKA?
– The man played in Zenit and the Russian national team,of course it corresponds to our level, – Fedotov's quote is exactly as given by Match TV.
Needless to say, the phrases "we are following his attempts to find a job", "transfer issues like silence" and "he corresponds to our level" were probably perceived by approximately everyone as indirect confirmation of the impending transition.
Besidesin the news, even before the quote itself, there was an author's phrase: "According to Match TV, CSKA is considering the possibility of signing a contract with Dziuba, if the Argentine forward Adolfo Gaich moves from the Moscow team to Verona.
How could you think of anything else? Of course, we introduced Artem Dziuba to CSKA.
CSKA quickly denied: they called the interest an unambiguous fiction
At exactly 20:00, CSKA communications director Kirill Breido responded in his telegram channel – by the way, bravo for the lightning-fast reaction.
"Information about CSKA's interest in signing Artem Dzyuba has absolutely no basis. An unequivocal fiction, into which they also decided to weave the words of Vladimir Valentinovich, who politely tried to get away from this unexpected question about Dziuba. A high-level player, we wish you success in your search for a club, but this has nothing to do with CSKA, "Breido said.
Total – 32 minutes from promising and controversial news to the most clear refutation.
And what about Dzyuba really?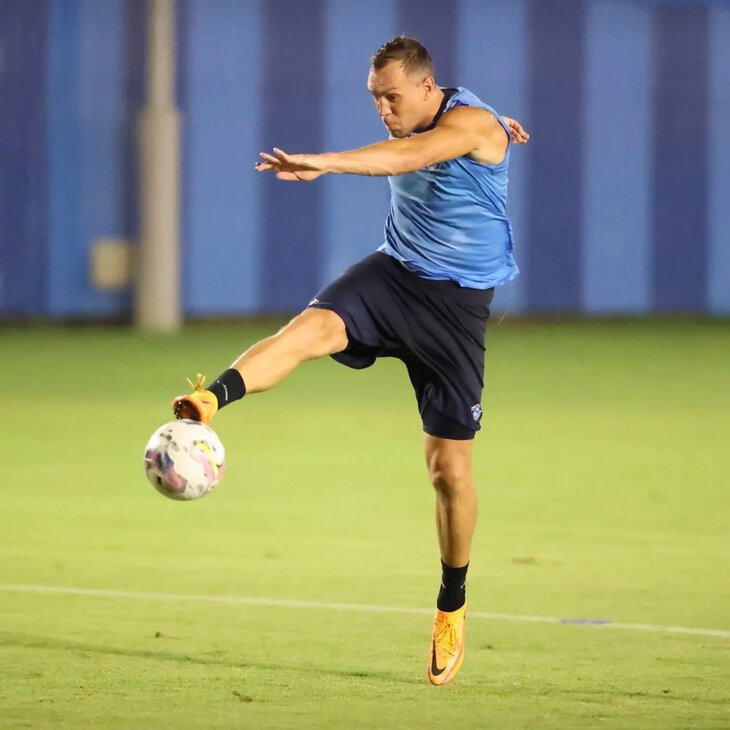 Like all the last days, Artem is close to signing with Pari NN.
True, there are more and more doubts. For example, according to Friday 's information from the "Championship", Dziuba's medical examination has already been postponed six times, because the club still does not have a final decision – they hesitate whether it is necessary to sign a player at all.a