23

Jan, 2023
Danny's daughter is terminally ill. What with her?
In mid-January, Danny posted a photo on social media with his daughter Emily in a wheelchair.
It turned out that everything is very serious. 
What happened?
In April 2017, Danny (the last season for Zenit was going on) had a daughter, Emily. In 2018, the Portuguese ended his career in order to devote more time to his family; in 2020, the first disturbing news about Emily's health appeared.
Then Danny, who was seriously considered for one of the positions in the sports department of Zenit, said that he could not yet answer the club with an unequivocal consent because of his daughter's health.
"I would like to return, but my daughter has health problems now. In August I will know the results of the study. We agreed to call Alexander Medvedev (now the president of Zenit), if everything goes well, I will return to Zenit, "Danny said in an interview with Sport Express.
In 2021, the Portuguese was asked in an interview with App De Apostas if he would like to return to football. He said that he would like to, but he cannot – because of his daughter's condition.
"Now I only care about the well-being of the family and the health of my daughter. We will try to give children the best quality of life. I have investments, so finances are not a problem. I cannot leave Portugal, and together with my daughter we cannot travel either," Danny said.
Danny got by with only such statements until he posted a photo of Emily in a wheelchair. Petra Gomis, Danny's wife, answered questions from subscribers about what happened to her:
"Emily was born healthy, but she developed symptoms that doctors initially did not attach importance to. But two years ago, we did a genetic study: Amy was diagnosed with Cockayne Syndrome, an incurable neurodegenerative disease leading to a very short life expectancy. There is no research, there is no cure, there is nothing, because this is a very rare disease.
Life can be cruel, but we must hold on to give Emily a happy life and repay her for the love she came to give us, "wrote Danny's wife.
Emily will turn six in April.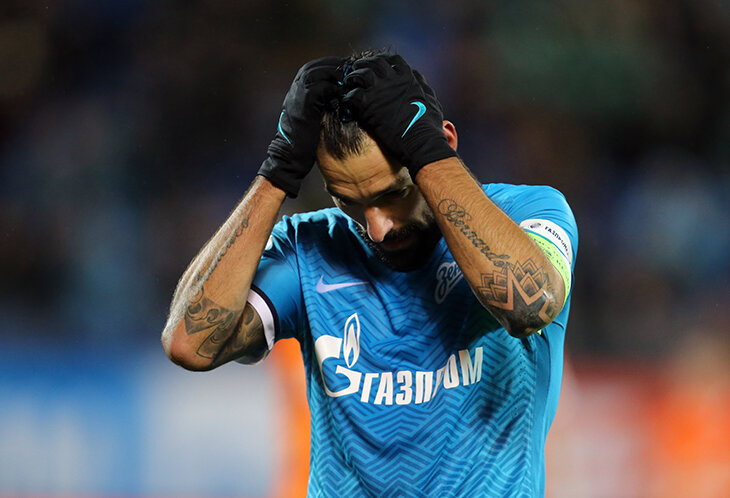 Cockayne syndrome – what is it?
Explains sports.ru medical editor Margarita Klimanov.
Cockayne syndrome is a rare hereditary progressive genetic disease , on average, occurs in one child out of 500,000. The disease is manifested by progeria (premature aging), microcephaly (underdevelopment of the brain and skull), delayed physical and mental development, extremely high sensitivity of the skin to solar radiation, photophobia, pathological changes in bones and tooth decay, neurodegeneration (death of nerve cells with subsequent disorders of the intellect and psyche) and, as a result, vision problems and hearing loss. There is no cure or way to stop the progression of the disease.
Most often, the disease manifests itself at an early age, death occurs before the age of 7 years (the first type of the disease, which is obvious at birth due to severe skeletal lesions) or in the second decade of life (the second type). Options in which the disease manifests itself later are almost never found.
What causes this syndrome?
Cockayne syndrome occurs when the genes responsible for DNA repair, that is, its "repair", are damaged. It is important to understand that frequent DNA damage is inevitable, it is caused by various factors from which it is impossible to protect yourself: various chemicals, solar radiation, oxidants, and so on. In addition, errors can inevitably accumulate in DNA during cell division and even during normal cellular processes. Damage accumulates over time, which is why we age, which is why cancer risk increases with age.
In the body, there are several mechanisms that allow you to correct such "breakdowns", and it is one of these mechanisms that is broken in this disease. This is a transcription-coupled repair.
For the synthesis of any protein in the body, it is necessary to transfer the code from DNA to the template for synthesis, RNA. If DNA damage is detected during this transfer, they are immediately corrected in the process by the second strand of DNA. The ERCC6 and ERCC8 genes are responsible for this process; if both copies of at least one of the genes are damaged, Cockayne syndrome occurs.
Usually, parents are carriers of a mutation that does not manifest itself in any way, since one healthy copy of the gene is enough, but without the presence of at least one "correct" copy, everything leads to the fact that the DNA repair mechanism is disrupted, and damage is no longer restored and accumulates.
And what are the consequences?
Damaged DNA can lead both to the fact that, based on its code, incorrect proteins will be synthesized that cannot perform their function, or to the fact that the protein will not be synthesized at all (sometimes damage, such as DNA loops, does not allow the complex of enzymes that synthesize RNA, pass on, and the process stops).
Due to improperly synthesized proteins, cell functions are disrupted. Growth is impossible without proteins, children usually lag far behind their peers in physical and mental development, and when too many mutations accumulate in a cell, the processes of its (self) destruction are triggered, therefore, for example, neurodegeneration occurs with this syndrome. It is neurodegeneration that most often causes death.