17

Jan, 2023
Boxing has 14 times more deaths than MMA. Maybe it's the gloves
We study research and statistics.
A terrible case from boxing: in November 2022, a fight between Aidos Yerbonsula and David Morrell took place in Minneapolis. In the 12th round, Morrell knocked out his opponent – Yerbonsuly was immediately taken to the hospital, where doctors diagnosed a brain hemorrhage. He spent about two weeks in a coma, but survived.
Death or near-death states of athletes after fights are critical scenarios that are more common in boxing than in MMA. For comparison: between 1998 and 2013, 71 athletes died in boxing, while only five in MMA.
Despite the apparent difference in dynamics and rigidity, boxers are more at risk of serious consequences for life and health than MMA fighters. Maybe it's the gloves.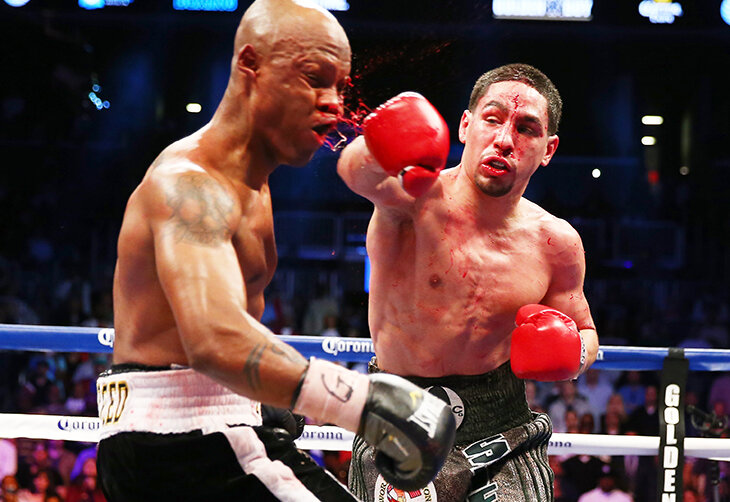 Both boxers and MMA fighters get injured often, but boxing has more heavy knockouts
MMA differs from boxing in a greater variety of strikes. In boxing, their main part is in the head, the other – in the body. In MMA, fighters connect kicks to the legs and wrestle, which blurs the damage to the body and reduces the number of hits to the head.
University specialists at the Glen Sater Sports Medicine Clinic examined the medical records of 1,181 MMA fighters and 550 boxers. They found that 59.4% of MMA fighters and 49.8% of boxers were injured during fights.
These are roughly equal numbers, but boxers were almost twice as likely to have serious eye injuries or heavy knockout injuries – 7.1% vs. 4.2% + boxers were much more likely to be issued long-term suspensions from contact training after performances.
Punches with boxing gloves are almost a third stronger and more effective than in MMA. This leads to concussions and internal hemorrhages.
MMA gloves seem to be smaller so they do more damage. Most often they weigh from 110 to 230 grams. In them, the face and fist are separated by a filler of just a couple of centimeters. Yes, in a certain sense it is more traumatic: in mixed martial arts, due to less softening of the knuckles, more often than in boxing, there are bone fractures, cuts and hematomas.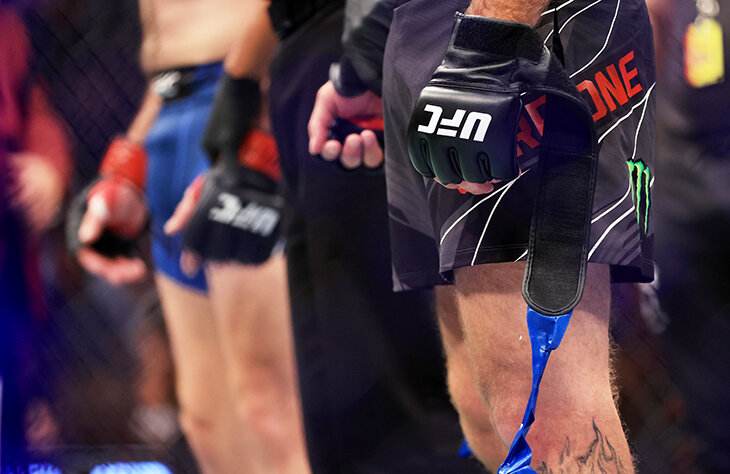 These are relatively harmless injuries that deal cosmetic damage but are unlikely to result in death. It is important that even with competent taping in MMA gloves, there is a high risk of fractures of the fingers and hands, which makes it necessary to vary the impact force so as not to break the hand on the opponent's head.
The weight of boxing gloves is usually from 280 to 560 grams. Thanks to a thicker lining, they dampen the force of impact much better. But it is not so. Yes, it quite effectively saves from cuts and hematomas. But the 2-3 times heavier weight of the gloves and their one-piece construction allow you to hit at full force at the entire distance.
"Yes, you are more likely to get injured if you fight according to the rules of mixed martial arts, but the severity of the injury is generally less than in boxing," explained Glen Suther Clinic doctor Shelby Karpman. – Most of the blood you see in mixed martial arts is due to broken noses or facial cuts; it's not that dangerous, even though it looks a lot worse than it really is."
An important finding from the Glen Sater Clinic study: punching with boxing gloves is 27.5% stronger and more effective. At the same time, if the external damage is largely extinguished by the thickness of the gloves, then the internal damage is applied in full. During strikes, fighters suffer eye injuries and concussions, and in the most difficult fights, internal hemorrhages that can lead to death.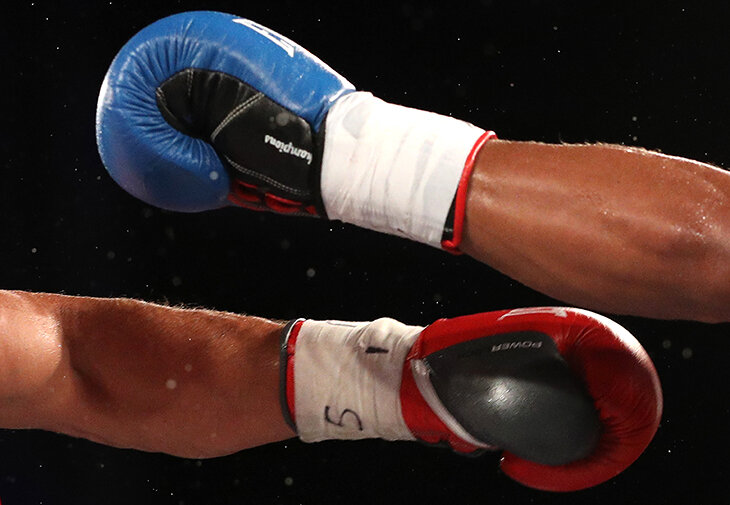 In another study, former UFC champ Bas Ruthen punched a bag full of sensors with a variety of gloves—boxing, MMA, and bare fists. Strength results were as follows: boxing gloves 641 lbs, MMA gloves 651 lbs, bare fist 776 lbs.
MMA gloves slightly increase punching power. With a bare fist or a thin glove, the athlete always does not hit at the maximum so as not to get injured. With an almost equal maximum punch force, the boxer, on average, invests much more heavily in the punch. Therefore, the boxing glove does not protect the opponent's head, but the boxer's hand, which ultimately leads to greater tonnage and internal damage.
The tragedy of Russian boxers: Abdusalamov suffered a stroke and is now paralyzed, Dadashev fell into a coma and died
• Maxim Dadashev. In July 2019, Dadashev participated in the qualifying round for the title of mandatory contender for the IBF title in the first heavyweight. His opponent is Puerto Rican Sabriel Matias with a record of 13-0 (all wins by knockouts).
Until the 11th round, the fight took place in a one-sided manner: Dadashev was inferior in all components, but he moved, counterattacked and defended without signs of deterioration. In the second half of the 11th round, the beating began: Dadashev missed a series of blows and did not answer.
His coach stopped the fight, but it was too late. Dadashev left the ring with difficulty and tried to reach the locker room. At the hospital, he was diagnosed with cerebral edema and put into a medically induced coma. On July 23, 2019, the boxer died at the age of 29.