26

Jan, 2023
Atlético fans executed an effigy of Vinicius. La Liga calls for the perpetrators to be sent to prison
Around Vinicius from Real Madrid again a loud scandal.
Atlético fans before the Madrid derby in the quarter-finals of the Spanish Cup decided to meet their principal rival in an original way – they hung a stuffed animal in a Vinicius T-shirt from the bridge.
Accompanying loud banner: "Madrid hates Real Madrid."
Everyone condemned the fans. Atlético also supported Vinicius
Almost everyone did not like this behavior.
• La Liga: "We strongly condemn Vinicius' acts of hatred and intimidation. We need to conduct an investigation to bring guilty verdicts to those responsible. We demand criminal penalties for the guilty."
• Association of Spanish footballers: "We condemn the unacceptable episode, which is a hate crime."
• League President Javier Tebas: "This message is for those who have committed a hate crime. Trust us, we will find you. You will get guilty verdicts and end up in jail. There you have a place. Enough!"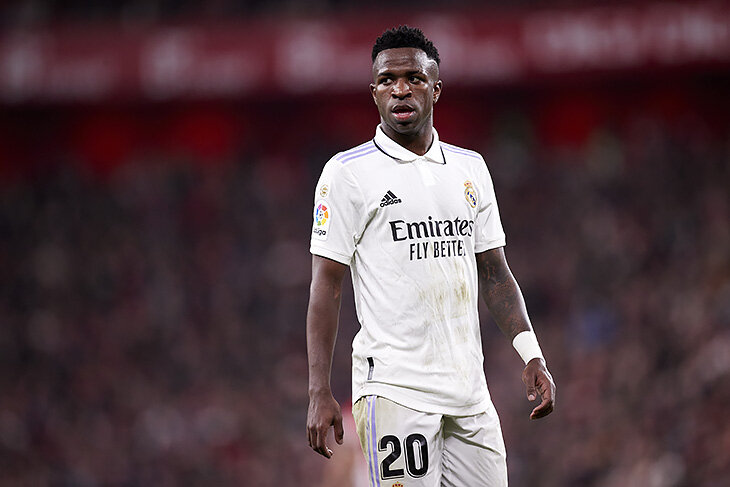 • Atlético: "The club's official position is that such actions are absolutely disgusting and unacceptable. They are a disgrace to society. We strongly and unreservedly condemn the act of these people. The rivalry between the clubs is maximum, but so is the respect. We do not know the author or authors of this heinous act, but their anonymity will not avoid responsibility. We hope that justice will help us eradicate this in the future."
Real Madrid also released an official statement: "The club would like to thank everyone for their support after an unfortunate and disgusting act of racism, xenophobia and hatred against Vinicius. We express our strongest condemnation of those events that violate the fundamental rights and dignity of people and have nothing to do with the values ​​that football and sport represent."
Real Madrid fans support the young player. Marca reports that in the 20th minute of the derby, the entire Santiago Bernabéu will give Vini a standing ovation. The timing is not accidental: the Brazilian shines in Madrid just under the 20th number.
Vinicius regularly gets into scandals. "Real" is very worried
This season around the figure of Vinicius is too hot.
It all started in the match with Mallorca in the fifth round of La Liga on September 11th. Journalist Alberto Hernando wrote that Vini constantly provoked his opponent and brought them to emotions with stupid remarks. In the locker room, his behavior was not appreciated at all – the Madrid players themselves asked Vini to stop.
On September 18, the Madrid derby in La Liga took place – Vinicius then got into a racist scandal, danced after Rodrigo's goal. He immediately received a lot of racist insults from Atlético fans.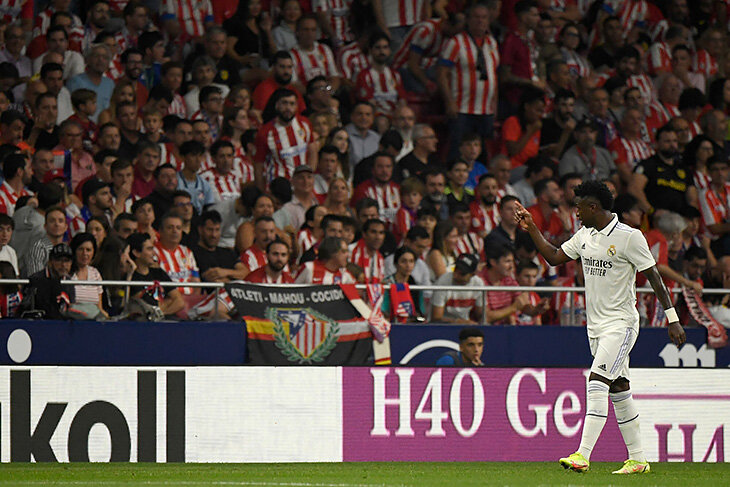 On November 10, Vini openly laughed at the Cadiz players – and pissed them off. Ancelotti didn't like it so much that after the game he spoke with a capacious and educational phrase: "You go out on the field to play football, and not to provoke."
In Spain, it is reported that Madrid is worried about the behavior of Vinicius and aggression from rivals. Insider Mario Cortegana writes that Ancelotti and Benzema are responsible for the upbringing of the winger.
Vinicius himself also works. At the beginning of last season, it turned out that the Brazilian goes to a psychologist.
While rivals continue to criticize him. Here is a fresh example – Mallorca defender Pablo Maffeo: "Mom always told me that it doesn't happen when all the teachers hate you. I did not understand this at the time and often felt that I had been treated unfairly. She repeated that I can do bad things too, but I answered that they all just hate me. I think the same thing is happening here."
Of course, conflicts do not justify racist insults.
Ancelotti believes that everything will be fine with Vinicius: "The club needs to support him, because we need him – and football too. I see Vini very motivated and focused. He doesn't complain. I told him to talk to me more often. He plays his football. He is a great player and a sensitive guy.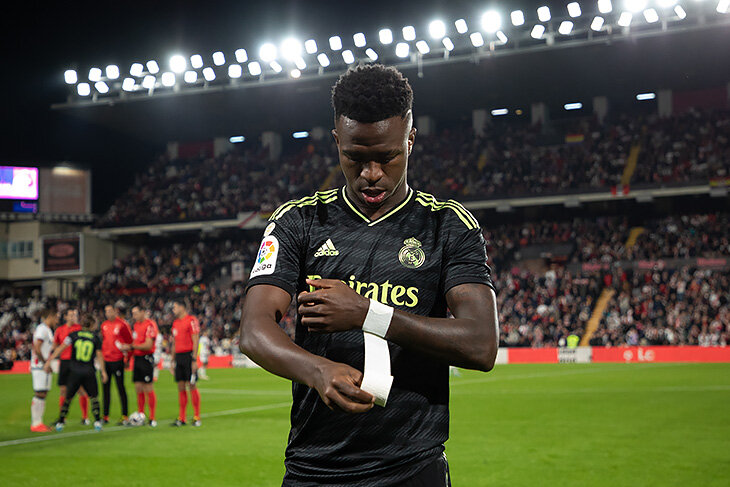 It's true that everyone puts pressure on him: opponents, rival fans, sometimes even judges. He gets hit in the legs many times. He tries to be better so as not to complain. But everyone puts pressure on him. It doesn't make sense. Vini loves to play football. Sometimes he loses concentration, but he is very young."