15

Jan, 2023
Aller returned from cancer – and immediately made a hat-trick in 7 minutes
In early 2023, great news came from Borussia Dortmund: forward Sebastian Aller returned to training after recovering from testicular cancer. The player was taken care of: at the training camp in Marbella, he first trained separately, but quickly got in shape and joined the others.
Aller quickly turned on: he made his debut on January 10, scored a hat-trick on January 13
Already on January 10, Aller appeared on the field for the first time – in a friendly match against Fortuna, he replaced Yussuf Mukoko in the 74th minute. The stadium met the striker with applause.
Then he was left without goals, but in the next game he broke up: on January 13, against Basel, Aller scored a hat-trick within seven minutes! And he reminded why Borussia did not hesitate to pay 30 million euros for him last summer. The third goal turned out to be especially technical – he sent the ball into the goal after a corner with the outside of the foot.
Everyone was happy for Seb. Even goalkeeper Gregor Kobel came to celebrate the first goal from the penalty spot.
This hat-trick will definitely add confidence to Aller. "It's an incredible feeling to be back on the pitch, to score, to help the team and to feel my body getting better. It's impossible to come up with a better script. We will continue to develop together, and I hope that I will be effective and useful for the team. The guys understood that it was a difficult situation. I really appreciate their support.
I will continue to try to score as many goals as possible," the player rejoiced after the match.
"Better and could not be! We are all just very happy for him," defender Salih Ozcan perfectly described the mood at Borussia Dortmund.
"I have to get through this." Aller did not cry when he learned about cancer, and concentrated on fighting the disease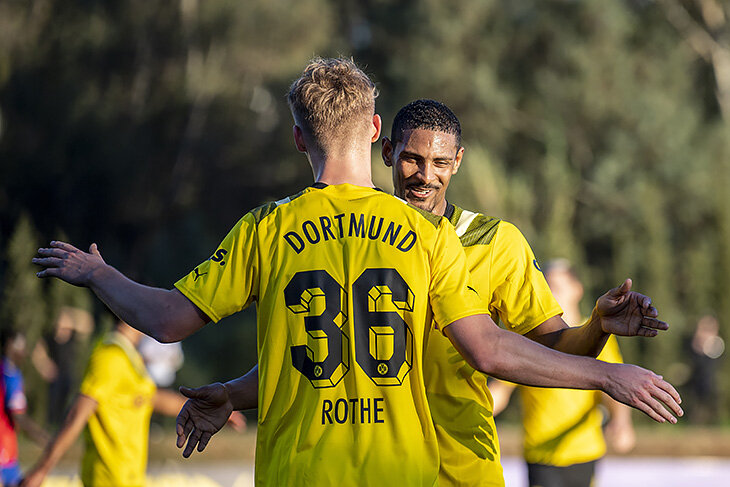 In the summer of 2022, immediately after the transfer from Ajax, Sebastian was diagnosed with a malignant tumor of the testicles – the player underwent chemotherapy. He underwent two operations, the second was done in November. Everything went well: Borussia did not force a return, Aller trained hard at the Ajax base during the World Cup – Sebastian himself jokes that he always feels good in Amsterdam.
"I didn't cry. No. Immediately I thought, "I have to get through this now. Let's do it!" I had no other option," Aller said in an interview with Bild. "I knew right away that I had no choice. In such a situation, the choice is limited.
You can't help yourself if you get depressed, so I told myself, "Keep positive, stay close to family and friends. You are not alone. Go through this with them." I never thought about death."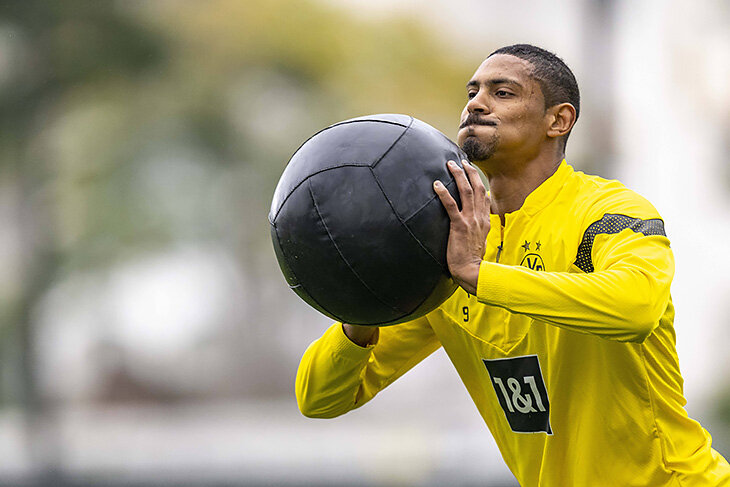 Dortmund head coach Edin Terzic has not yet had time to work properly with Aller, but he hopes that the best part of the cooperation is yet to come: "When such an experienced player is on the field, the game is much easier for the team."
Borussia Dortmund are in 6th place and are waiting for the 1/8 finals against Chelsea in the Champions League. Aller probably missed the Champions League – last season he scored 11 goals in 8 games, but in the playoffs, Ajax could not cope with Benfica and quickly flew out.