25

Jan, 2023
A day of very different and strange deletions: for a nightmarish tackle, for celebrating and for no reason
It hasn't been like this for a long time.
Tuesday rarely turns out bright if there is no Champions League. But on January 24, there were five removals in three different countries, each with its own little story.
In the Netherlands, a player was carried off the field on a stretcher after a brutal foul
Emmen unexpectedly defeated PSV 1:0. The favorite went into the second half, losing, even with ten men. PSV defender Mauro Junior appeared in the starting lineup for the first time since May – he was tormented by injuries for a long time.
Now he will not play again due to disqualification. Possibly lengthy. Before the break, he was sent off for a belated tackle.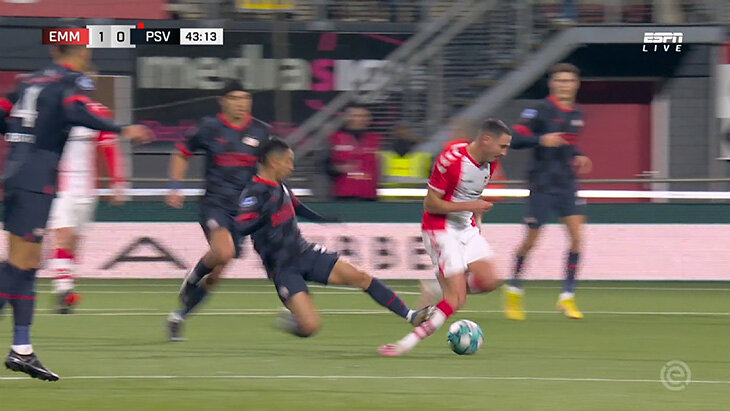 Ruy Mendez was injured and was immediately replaced. According to ad.nl, Mendes' initial injury diagnosis was a sprained knee, and he was out for at least a month.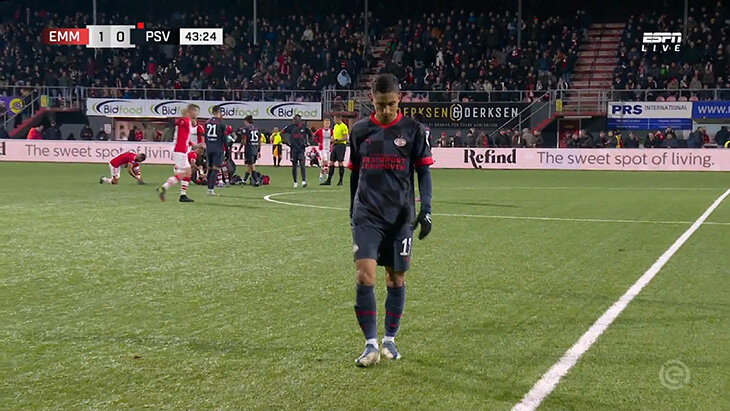 Junior himself was so upset by the episode that even his rivals calmed him down. During the game, he came to someone else's locker room to apologize to Mendez. This is the first removal from PSV in the championship in three years, before that, in January 2020, Ibrahim Afellay was expelled from the field.
In Germany, the player made two assists, and then retired, celebrating a goal
New round of the Bundesliga – new entertainment: Schalke got six goals at home, Hertha five, and Bayern could not beat Cologne. Hoffenheim and Stuttgart also played well – 2:2.
20-year-old Stuttgart midfielder Nauiru Ahamada made two assists and then self-destructed. In the 73rd minute, he received a yellow card for arguing with the referee, and after another five, he ran to hug the fans during the goal celebration and climbed onto the fence.